South Asia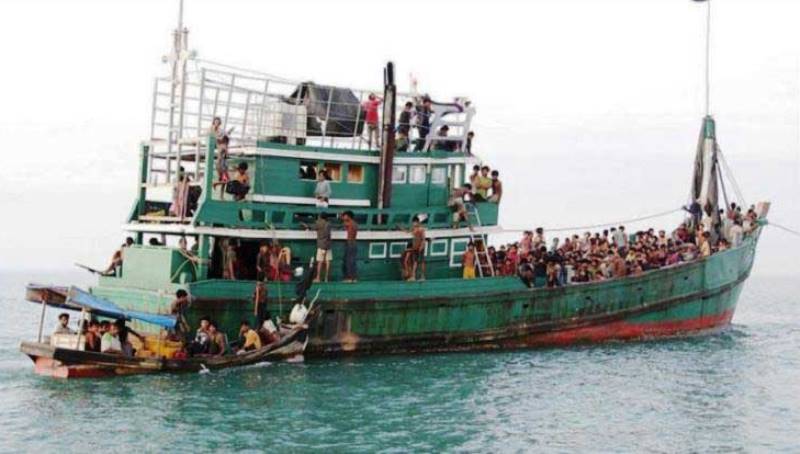 Collected
Indian Coast Guard rescue 81 Rohingyas stranded in sea, want to send back to Bangladesh
Dhaka, February 27: The Indian Coast Guard rescued a Rohingya boat from the Andaman Sea on Friday. Eighty-one people were alive in the boat and eight had already died. Indian officials said they were repairing the boat so that the rescued could be sent back to Bangladesh.
The Indian government is in talks with Bangladesh to return the boat.
The boat with Rohingyas left Cox's Bazar, Bangladesh on February 11 for Malaysia. There were 56 women, eight teenage girls, five teenage boys and 21 adult males in the boat.
Four days after embarking on the sea, the boat's engine broke down. Passengers floating in the sea were suffering from severe dehydration and lack of food and drinking water.
An Indian Coast Guard official said the boat's engine broke down earlier this week and they received requests from some Rohingya to save it.
"It's a humanitarian crisis and we're doing everything we can to save their lives," he said on condition of anonymity.
"The foreign ministry is working on how to repatriate the rescued Rohingyas to Bangladesh. India will repair or replace the boat with another to ensure their safe return," he added.
The rescued people are being given food, medicine and good clothes for women and children, the official said.
On Thursday, Indian Foreign Ministry spokesman Anurag Srivastava said two Coast Guard ships had been deployed following an urgent request to rescue the boat.