South Asia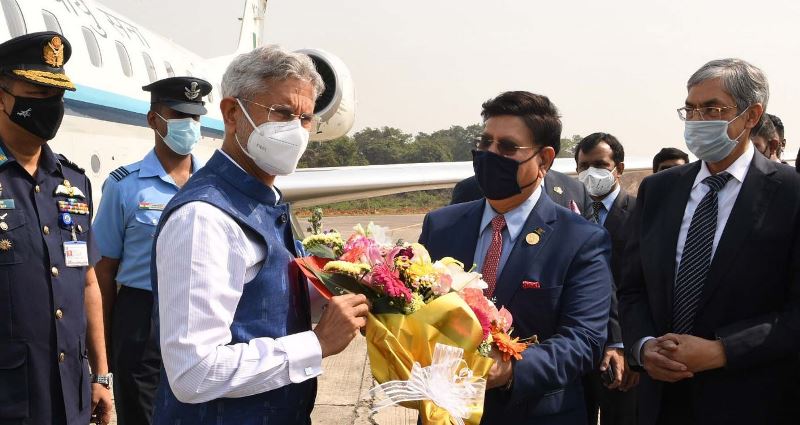 PID
Indian Foreign Minister on a one-day visit to Dhaka
Dhaka, March 4: Indian Foreign Minister S Jaishankar has arrived in Dhaka for a one-day visit, on a special flight of the Indian Air Force around 10 am on Thursday (March 4). He was welcomed at the airport by Bangladesh Foreign Minister AK Abdul Momen.
He is in Dhaka to finalise Indian Prime Minister Narendra Modi's visit to Bangladesh. Narendra Modi is scheduled to arrive in Bangladesh on March 26 for a two-day visit.
S Jaishankar took part in a bilateral meeting with External Affairs Minister AK Abdul Momen at the state guest house Padma on Thursday afternoon.
Later, he is scheduled to pay a courtesy call on Prime Minister Sheikh Hasina at Ganobhaban. In the afternoon, S Jaishankar will exchange views with a civil society delegation at the Indian High Commission.
He is scheduled to return to Delhi on Thursday night after the tour. This is S Jaishankar's second visit to Dhaka as India's foreign minister. Earlier, he visited Dhaka for the first time in August 2019.
Narendra Modi is scheduled to arrive in Dhaka on March 26 to mark the 50th anniversary of Bangladesh's independence and the 50th anniversary of Bangladesh-India diplomatic relations.