South Asia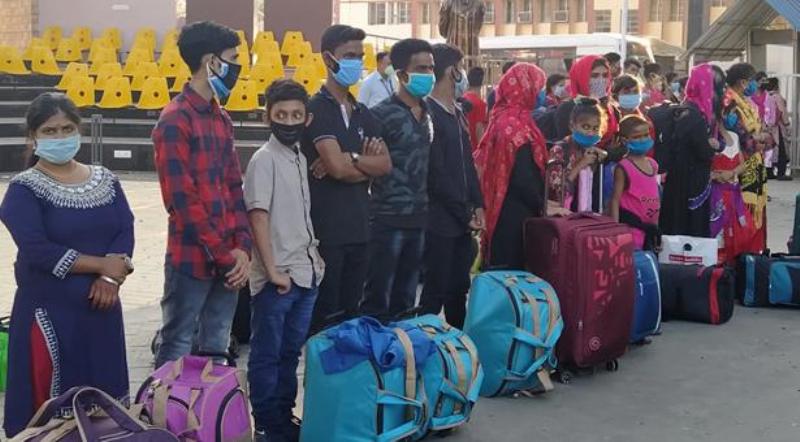 Collected
Indian police hands over 30 Bangladeshis detained in the country
Dhaka, November 14: The Indian Immigration Police has handed over 30 Bangladeshi men, women and children detained in India. Petrapole Immigration Police handed them over to the Benapole Checkpost Immigration Police on Friday (November 13) at around 5:30 pm with a travel permit.
They went to India illegally 2-8 years ago looking for domestic jobs.
They were arrested by Indian police while working at home in various cities, including Mumbai and Kolkata.
Later, 11 NGOs, including Sanlap, Lilaya and Sushilan, put them in their shelter homes. After contacting the home ministries of the two countries, they were repatriated under the repatriation law.
BM Jamal Hossain, Bangladeshi Deputy High Commissioner to India, said those who came on travel permits were handed over to their families through three human rights organizations in Bangladesh, the Women Lawyers Association and the Justice and Care NGO.
Binoy Krishna Mallick, chairman of the Jessore Human Rights Commission, said those who returned to the country on Friday on travel permits went to various district towns in India in search of work through brokers two to eight years ago due to lack of family. The police arrested them and handed them over to 11 NGOs in India. They returned to the country today after completing the legal process between the two countries.
Benapole Immigration Officer-in-Charge (OC) Ahsan Habib said they would be handed over to their families after completing the paperwork. And those whose guardians did not come today will be taken into custody by the human rights people of Jessore and kept in their shelter home. They will be handed over to their families later.