South Asia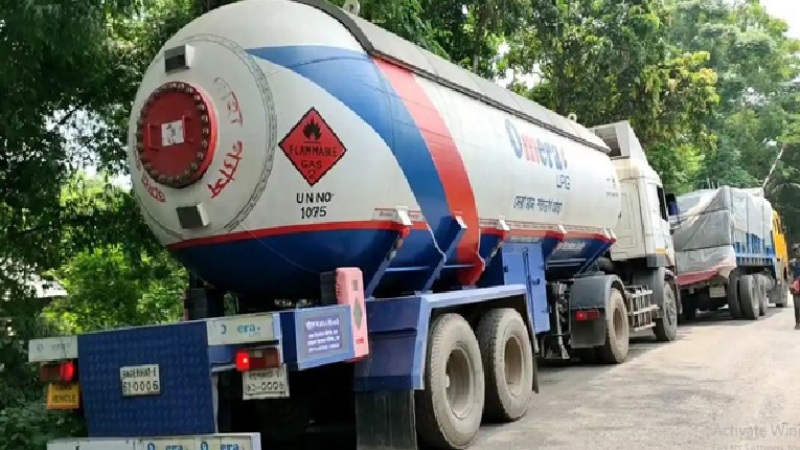 Collected
Indian to use Bangladeshi corridor to supply petroleum to northeast after floods damage Assam route
Dhaka, August 6: As the infrastructure in Assam has been damaged due to heavy rains, the territory of Bangladesh will be used to take petroleum to India's north-eastern states, Tripura, South Assam and Mizoram. These petroleum products will travel 140 kilometers in Bangladesh by tanker. A memorandum of understanding was signed between the Indian Oil Corporation Limited (IOCL) and the Road Transport and Highways Department of the Government of Bangladesh for the movement of vehicles carrying Indian petroleum or LPG products using the territory of Bangladesh on Wednesday.
According to the MoU, the contract will be valid till November this year.
According to the agreement, the movement of petroleum or LPG road tankers through Bangladesh is temporary. The agreement is intended to help meet the immediate need for alternative supply routes for a short period of a few months only.
It further states that IOCL will have to pay administrative fees, charges, local tolls and road usage fees for traffic in Bangladesh. It stipulates a cost of 1 taka 85 paisa per ton per kilometer, along with other costs, which will be borne by IOCOL.
Heavy rains this year have damaged road infrastructure in northeast India, disrupting the supply of petroleum products through Assam, the deal said. This necessitates an urgent alternative route to continue the supply of petroleum products to India's northeastern states of Tripura, southern Assam and Mizoram. An alternative route through the territory of Bangladesh will facilitate movement of petroleum products including motor spirit, high-speed diesel, superior kerosene oil and liquefied petroleum gas.
According to the agreement, the tankers will go from Dawki in Meghalaya to Tamabil in Bangladesh via Sylhet via Fenchuganj, then Rajnagar, from there to Moulvibazar or from Brahmanbazar to Shamshernagar via Chatlapur to Kailash in Tripura, India. Petroleum or LPG tankers will enter and exit sealed from Dauki to Tamabil and Chatlapur to Kailasar respectively. The tankers will travel about 140 km to Bangladesh.
Earlier, a similar MoU was signed in 2016. It is for this reason that permission has been given to supply petroleum products from Assam to Tripura for a short period of time, said the Roads Department.