South Asia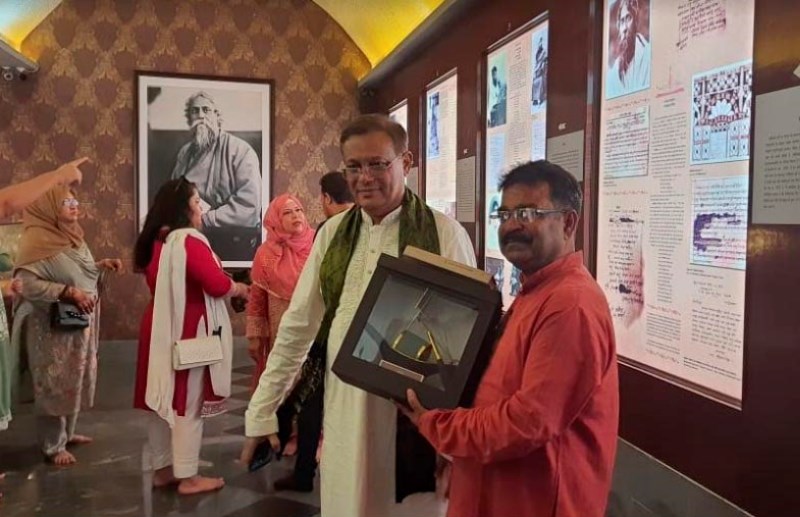 Photo: PID
Information Minister visits Santiniketan
Kolkata, July 27: Information and Broadcasting Minister Dr. Hasan Mahmud, who is visiting India, visited the 'Bangladesh Bhavan' constructed at Visva Bharati University in Santiniketan, West Bengal.
Ashok Kumar Mahato, registrar of Visva Bharati University, welcomed the minister when he arrived at Shantiniketan on Wednesday afternoon. Information Minister's wife Nooran Fatema was with him. At this time, the minister handed over the boat memorial to the registrar.
Dr. Hasan Mahmud, who has been involved in teaching for a long time, visited the library of Visva Bharati and exchanged views with the teachers and students on teaching including the university curriculum. First Secretary (Press) of Bangladesh Deputy High Commission in Kolkata Ranjan Sen was present at this time.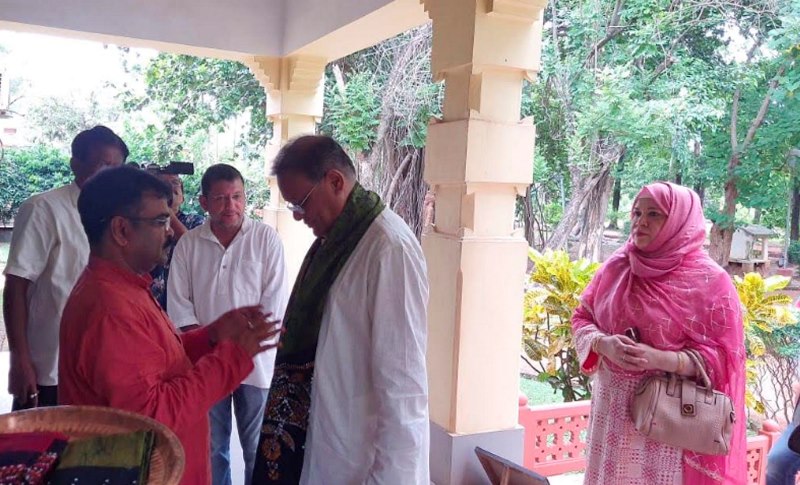 Photo: PID
Broadcasting Minister Hasan Mahmud will inaugurate the 5th Bangladesh Film Festival along with West Bengal Government Minister of Schools and Higher Education Bratya Basu and renowned filmmaker Gautam Ghosh at Nandan 1 Film Center in South Kolkata on Thursday afternoon.
Bangladeshi film stars Ferdous, Poornima, Aruna Biswas, Nusrat Faria, Apu Biswas, Mamunuzzaman and Gautam Saha are attending the festival. 24 Bangladeshi movies will be screened at Nandan 1 and 2 from July 29 to 31.
Bangladesh Awami League Joint General Secretary Hashan Mahmud will participate in the 'Meet the Press' and 'Indo Bangla Council for Commercial and Cultural Collaboration' organized by the civil society representatives at the Kolkata Press Club before the inauguration of the festival.