South Asia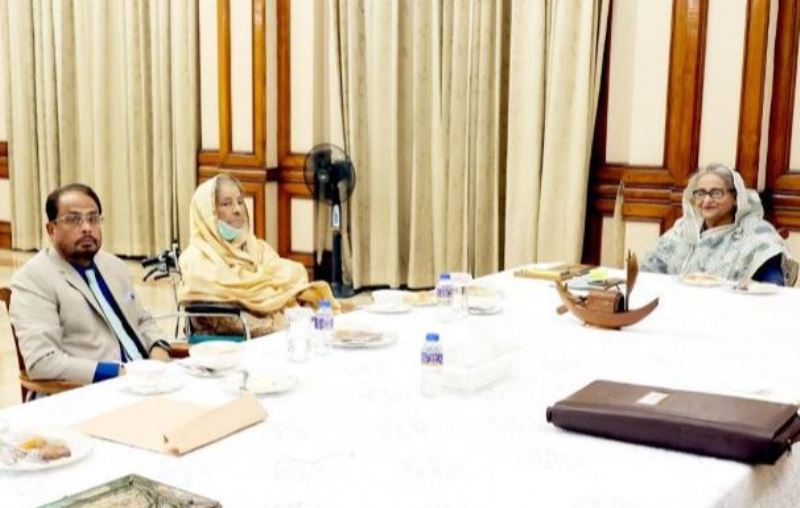 PID
Jatiya Party leaders Roshan Ershad, GM Quader meet Prime Minister Hasina
Dhaka, December 14: Jatiya Party leaders paid a courtesy call on Prime Minister Sheikh Hasina. The meeting was held at Ganabhaban on Tuesday (December 13) at noon. On behalf of Jatiya Party, Jatiya Sangsad opposition leader Begum Rowshan Ershad, opposition deputy leader and Jatiya Party chairman GM Quader and former President Hussain Muhammad Ershad's son Rahgir Almahi Saad Ershad were present.
During the meeting, the Prime Minister physically inspected the opposition leader and exchanged pleasantries. The Prime Minister thanked the Jatiya Party for playing a constructive and positive role in parliamentary democracy.
Besides, the Prime Minister discussed the responsible role of opposition parties in strengthening democracy and constitutional government in any country of the world.
The Jatiya Party leaders said that in independent Bangladesh today, in the light of the spirit of the great liberation war, a stable democratic system is in place after many setbacks. The people of Bangladesh are enjoying the benefits and positive changes are being achieved in every aspect of the country.
From its political standpoint, the Jatiya Party is determined to maintain democracy and constitutional government in the country and the Jatiya Party will play a constructive and effective role in and outside the Parliament as the main opposition party to this end.