South Asia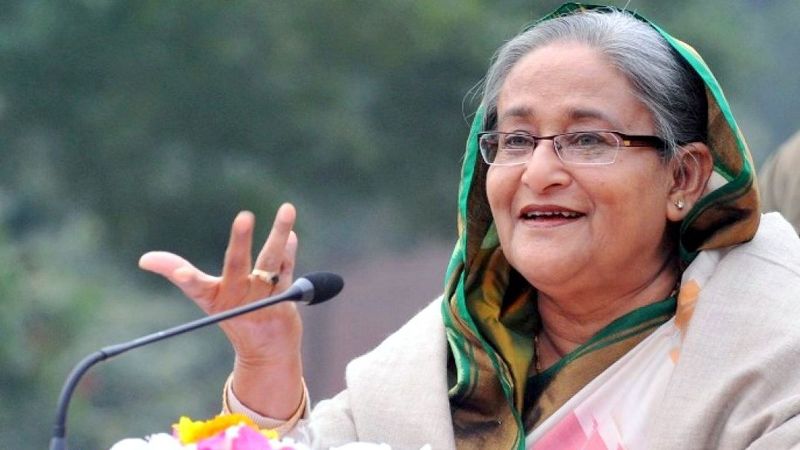 Image: Wallpaper Cave
Key accused in 2004 grenade attack on Sheikh Hasina arrested from India's West Bengal
Kolkata, April 9: Police have arrested Badruzzaman, one of the key conspirators of the 2004 grenade attack on Prime Minister Sheikh Hasina, from Basirhat in North 24 Parganas district in India's West Bengal.
According to sources, Badruzzaman hid in Basirhat for the last 13 years and used to introduce himself as a teacher.
Sources said he was arrested on Thursday night from Basirhat by the Central investigation agency, and was later handed over to the Bangladesh government.
Badruzzaman was living a normal life in India by renting a house in Basirhat through a broker by managing an Aadhaar card and a voter card, according to local sources.
He later married a woman from Burdwan with the identity of a teacher and lived with his wife. The accused was involved in multiple sabotage cases in Bangladesh.
According to sources, Badruzzaman's whereabouts were recently confirmed by Bangladeshi intelligence, and the information was forwarded to the Indian central intelligence agency.
After that Badruzzaman had been arrested from his rented house in Basirhat and after his identity was confirmed, he was arrested by Indian intelligence agency and later handed over to the Bangladeshi officials.
On August 21, 2004, 24 people were killed and at least 300 were injured in a series of grenade attacks targeting the then opposition leader Sheikh Hasina at a public meeting of the Awami League in Dhaka.
At that time, Badruzzaman's name came up among the main conspirators during the investigation.
Then, when the Awami League government was formed under the leadership of Sheikh Hasina in 2009, Badruzzaman fled the country like many other criminals, and took shelter in West Bengal in the guise of a teacher.