South Asia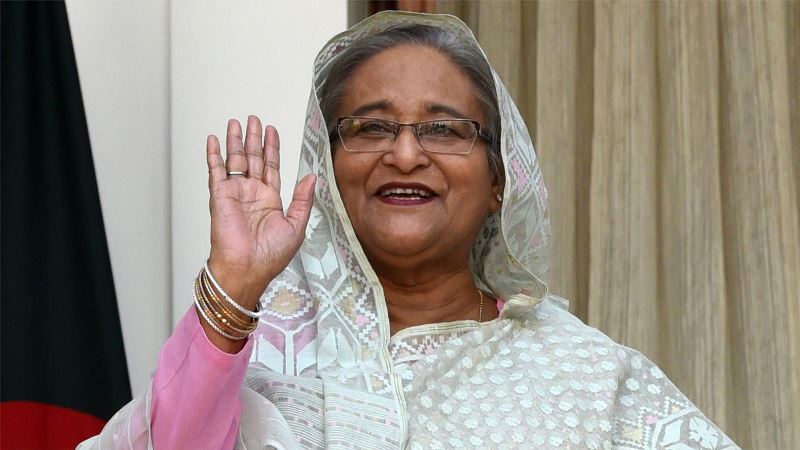 File photo/Wallpaper Cave
Learn from Sheikh Hasina, Pakistani newspaper advises
Own Correspondent, Dhaka, August 4: Pakistan's newspaper 'The Express Tribune' has published an article praising the remarkable economic development of Bangladesh. In this regard, the present leadership of Bangladesh has been given credit. Prime Minister Sheikh Hasina's leadership has been praised. The article mentions that Pakistan's leadership has a lot to learn from Bangladesh.
The article published on Tuesday titled 'Takeaways from Bangladesh Leadership' is authored by Sahibzada Riaz Noor. Sahibzada Riaz Noor, a post graduate from Cambridge University, was the Chief Secretary of Pakistan's Khyber Pakhtunkhwa Province.
Bangladesh has experienced remarkable economic transformation over the years, the article says. This development can be attributed to the country's leadership.
Recently Prime Minister Sheikh Hasina inaugurated the Padma Bridge, the author of the article termed this bridge as a 'symbol of pride and power' of the country.
He said that Sheikh Hasina has been associated with the economic problems and plans of Bangladesh since the 90s. He focused on balancing economic policy with political influence.
The article further states that Sheikh Hasina has shifted from her father's socialist agenda to market-based capitalist growth. She has learned from other Asian countries, which have four pillars of economic success. These foundations are political stability, social development, export-led growth with trade policy liberalization and fiscal restraint.
Despite the lack of accountability and influence of military rule in Bangladesh between 1971 and 2009, the army has been on the sidelines since 2009. Bangladesh has experienced frequent slippage of civilian governments and little legitimacy or illegitimacy of governments.
The country's democratic history is far from spotless, and the government has repeatedly avoided public criticism of corruption and inefficiency. However, the current Prime Minister Sheikh Hasina is a visionary and has strong credence.