South Asia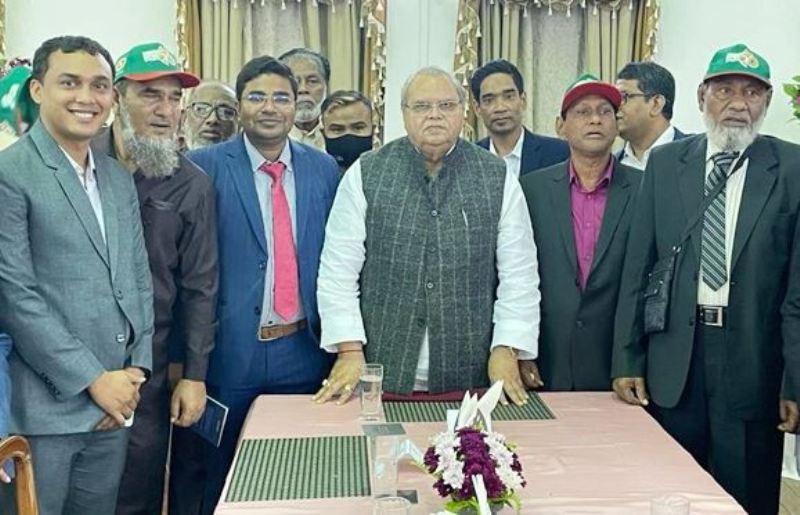 Photo: Collected
Meghalaya's Governor praises development progress of Bangladesh
Own Correspondent, Dhaka, May 16: At the invitation of the Indian government, a 25-member delegation of freedom fighters visited India's Meghalaya to jointly celebrate the golden jubilee of Bangladesh's independence. They returned to Bangladesh on May 14 after a six-day visit.
During the visit, the Bangladeshi delegation paid a courtesy call on Governor of Meghalaya Satya Pal Malik at Raj Bhavan. During the meeting, the freedom fighters recalls their training in Meghalaya in 1971 and various other memories. They also recalled the cooperation of the people and government of Meghalaya at that time and expressed their gratitude to them.
Governor Satya Pal Malik said, "I am a big fan of Nazrul's music. The song 'Allah Megh De, Pani De, Chhaya De' is my favourtie. Although the countres are different, the people of India have similarities with the people of Bangladesh in terms of culture, heritage and so on. The people of these two countries are heroes, they never bow their heads to injustice."
He said, "We are very happy with the development and progress of Bangladesh. Because as a neighbour, Bangladesh is first to us. We are pleased with the progress of Bangladesh in various social indicators including infrastructural development. Many students from Meghalaya study in Bangladesh. Besides, people of Bangladesh go to India for treatment. The connection between the two countries is incomparable."
Referring to the heroic freedom fighters as 'real heroes', he said, "You have given an independent country to the new generation by fighting. This sacrifice is not to be forgotten. You lost so many in the war, you could not come back. So if any heroic freedom fighter comes to visit Meghalaya, they will be given the highest respect."