South Asia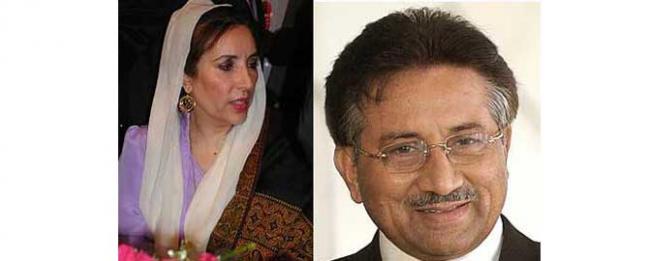 Musharraf sent to 14-day judicial custody
Rawalpindi, Apr 30: The Rawalpindi Anti-Terrorist Court (ATC) on Tuesday sent former Pakistan President Pervez Musharraf to a 14-day judicial custody in connection to ex-Pakistan Prime Minister Benazir Bhutto murder case.
"However, former president will be kept at his farmhouse in Chak Shahzad earlier declared as sub-jail," Pakistan based Geo News reported quoting sources.

Musharraf was not presented before the court for security reasons.

The Federal Investigation Agency (FIA) of Pakistan last week formally arrested Musharraf in connection to the case.

Musharraf is accused of conspiring the murder of Benazir Bhutto in 2007 and for the 2006 killing of Baloch nationalist leader Akbar Khan Bugti.

He returned to Pakistan in March after years of self-exile in the UK.

Musharraf rose to power in Pakistan in a coup in 1999. He had stepped down from the power in 2008 and was threatened with impeachment, which resulted in his self-exile.