South Asia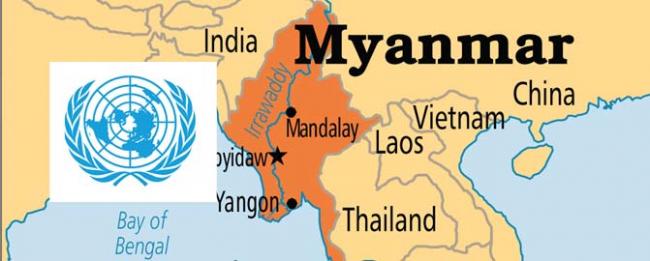 Myanmar: Ban urges political reconciliation in Kachin
New York, Jan 3: United Nations Secretary-General Ban Ki-moon Wednesday took "serious note" of the most recent reports indicating air strikes against targets in Myanmar's Kachin state, where tens of thousands of civilians were forced from their homes last year due to fighting between the government and rebels.
"While details of these reports are still emerging and being closely followed, the UN Secretary-General calls upon the Myanmar authorities to desist from any action that could endanger the lives of civilians living in the area or further intensify the conflict in the region," said a statement issued by Ban's spokesperson.
"The ongoing hostilities have already caused large-scale displacement of civilians who continue to be in need of humanitarian assistance," the statement added. "It is vital that timely access be provided for the delivery of aid to vulnerable communities."
Some 75,000 people were displaced in the northern states of Kachin and Shan since fighting began in June 2011 between Government troops and rebels.
During her visit to Myanmar last month, the UN Under-Secretary-General for Humanitarian Affairs, Valerie Amos, discussed with President Thein Sein her concern about the lack of humanitarian access in parts of Kachin, particularly with the onset of winter.
In Wednesday's statement, Ban urged all concerned parties to work toward political reconciliation in order to build the basis for "a fair and durable outcome for all."