South Asia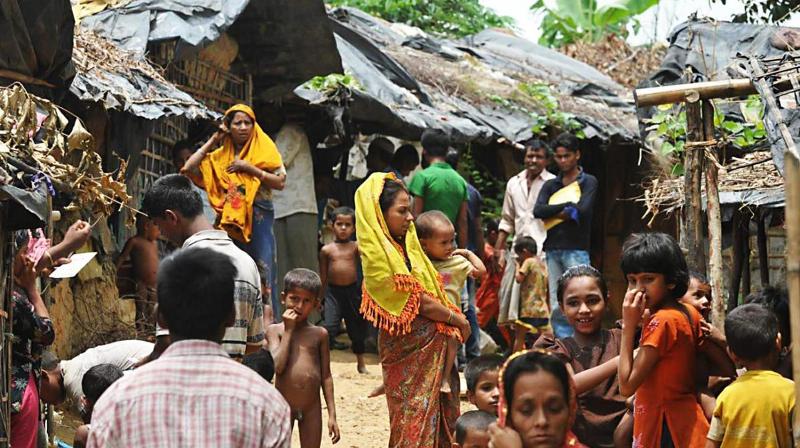 File Picture
Myanmar has postponed talks on Rohingya issue on the pretext of elections, says Bangladesh
Dhaka, November 15: The Myanmar government has postponed talks on the Rohingya issue on the pretext of coronavirus and elections, alleged Bangladesh's Foreign Minister AK Abdul Momen, while adding that the Rohingya problem in Bangladesh is a long-standing one.
Momen said that the Bangladesh government has always believed in resolving issues through dialogue. However, the Myanmar government has postponed talks on the Rohingya issue on the pretext of corona and elections.
He was speaking as the chief guest at a discussion on 'Bangabandhu's Foreign Policy and Present Bangladesh' at Rajshahi University's Shaheed Tajuddin Ahmed Senate Building on Saturday (November 14) evening.
Earlier in the day, while talking to reporters on the same issue, the foreign minister said that Myanmar had recently held elections. The Suu Kyi government has enough time to work on the Rohingya issue.
Vice-Chancellor Prof M Abdus Sobhan presided over the discussion at the Senate building conducted by Rajshahi University Teachers Association General Secretary Ashraful Islam Khan. Earlier, on behalf of the university, VC Professor Abdus Sobhan handed over a memorandum of greetings to the Foreign Minister.
Foreign Minister's wife Selina Momen, Vice-Chancellor Prof. Anand Kumar Saha and Prof. Chowdhury Md. Zakaria, Treasurer Prof. AKM Mostafizur Rahman, Acting Registrar Prof. MA Bari, Teachers Association officials, executive members, teachers of various departments, students and others were present.
Momen is on a two-day visit with the wife to Rajshahi. He reached there on Saturday.
On Sunday, the minister will lay a wreath at the grave of AHM Kamaruzzaman, one of the martyrs of the four national leaders, and visit the Barindra Research Museum. He is scheduled to leave for Dhaka after visiting Rajshahi College and exchanging views with the teachers there.