South Asia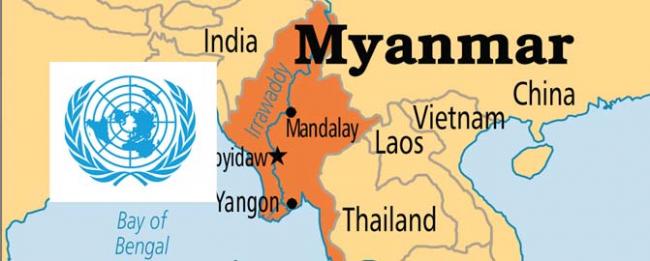 Myanmar: UN provides aid to conflict-affected Kachin area
New York, Mar 2: United Nations and international agencies for the first time in more than a year delivered badly-needed aid to hundreds of people in northern Myanmar's Kachin state following a cease-fire and a de-escalation of violence, while warning of poor living conditions in communal shelters.
"A 10-vehicle convoy brought relief items for 400 displaced families, equivalent to some 2,000 individuals," a spokesperson for the UN Refugee Agency (UNHCR), Adrian Edwards, told journalists Friday in Geneva.
The team, including UNCHR, World Food Programme (WFP), UN Children's Agency (UNICEF) and the Office for the Coordination of Humanitarian Assistance (OCHA), travelled between 17 and 21 February to Hpakant area, west of the Kachin state capital.
The inter-agency visit was the first to the area since January 2012 in which UN staff were able to reach internally displaced people.
Edwards said the visit was made possible after access was granted by the Myanmar Government.
The team distributed tarpaulins for shelter, blankets, mosquito nets, cooking sets, clothes and sanitary ite
It also assessed living conditions in 17 camps in Hpakant housing more than 6,000 internally displaced persons.
Aid workers said the communal shelters were overcrowded and lacked privacy, leading to tensions and potential security issues. They also noted a need for improved water and sanitation facilities, as well as more health-care services and improvements to camp infrastructure.
Some 75,000 people have fled their homes in Kachin since fighting began in June 2011 between Government troops and the Kachin Independence Organization (KIO). The fighting intensified in September and December last year, before authorities in Myanmar announced a unilateral ceasefire in January.
The UN had said it remained committed to helping and supporting the people of Myanmar, including through its good offices and through humanitarian aid and development.
Over the coming weeks UNHCR plans to return to Hpakant to distribute supplies for another 1,000 displaced families that have yet to receive any assistance, Edwards said.