South Asia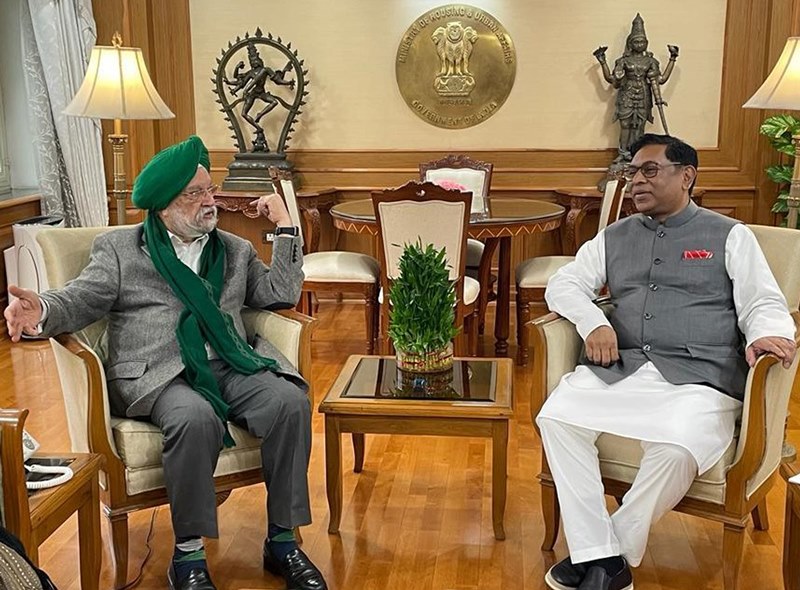 Photo: PID
Nasrul Hamid meets with Indian Petroleum Minister
New Delhi, Jan 5: Bangladesh Minister of State for Power, Energy and Mineral Resources Nasrul Hamid paid a courtesy call on India's Minister of Petroleum and Natural Gas and Housing and Urban Affairs Hardeep Singh Puri. The meeting between them was held in Delhi on Wednesday (January 4). This has been informed in the press release of the Ministry of Electricity, Energy and Mineral Resources.
During the meeting they discussed various issues of mutual interest. Meanwhile, Nasrul Hamid highlighted the overall situation of the energy sector in Bangladesh. He said, he wants to get affordable fuel from India. Areas of cooperation will increase in view of positive discussions.
The state minister discussed diesel import, the India-Bangladesh friendship pipeline, Engineers India Limited, increasing energy cooperation, exchange of experience, training and human resource development, LNG import, offshore gas exploration etc.
The Indian minister invited Nasrul Hamid to the India Energy Week in February and said that India will work closely with Bangladesh to increase energy cooperation. If Bangladesh wants to open up the energy market, India will provide the necessary cooperation.
He also said that the modernization of petroleum institute and development of human resources can be done together. Power Secretary Md. Habibur Rahman, PDB Chairman Md. Mahbubur Rahman and Bangladesh High Commissioner to India Md. Mostafizur Rahman were present during the meeting.