South Asia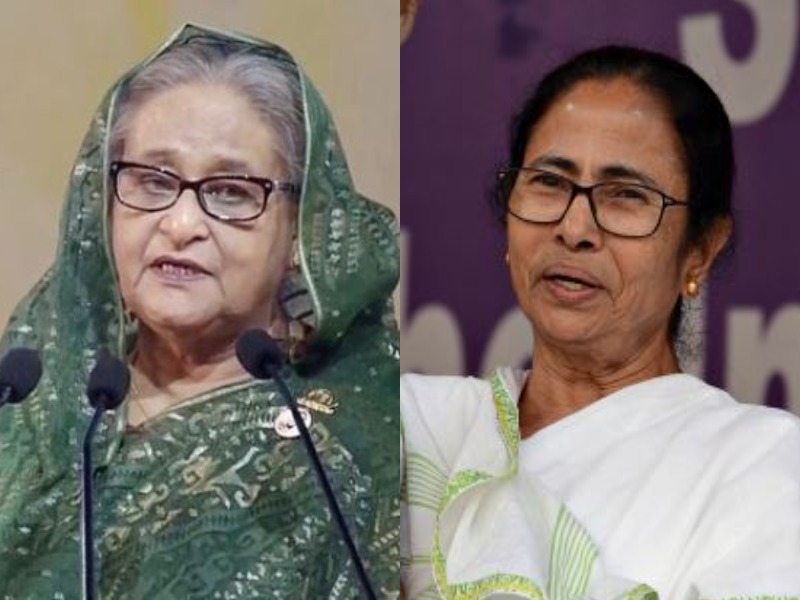 File Picture
Overwhelmed with your message: Indian opposition leader Mamata Banerjee tells PM Hasina
Dhaka, May 8: After receiving the congratulatory message from the Prime Minister of Bangladesh Sheikh Hasina, Mamata Banerjee, who has become the Chief Minister of West Bengal for the third time in a row, has sent a letter expressing her gratitude and best wishes.
In a letter to Sheikh Hasina on Thursday (May 6), she said, "I am very happy and overwhelmed to receive your greetings. I would like to convey my sincere gratitude and thanks to you. This victory is a victory for the mother-land-people of Bengal. A victory for development. Overall, it is the triumph of harmony, culture, civilization and brotherhood."
In the letter, Mamata said, "We have done a lot of work in the last 10 years. We will do more in the days to come. We will give due respect to the trust that the people of Bengal have placed in us today. We will take Bengal to new heights of success - this is our pledge."
She expressed optimism, "Despite the geographical boundaries between the two Bengals, we are very close to each other in thought-consciousness-mind. I am sure that this bond of love will be even stronger in the future."
In a letter to the Prime Minister, Mamata Banerjee said, "I extend my heartfelt greetings to you, Rehana and all the people of Bangladesh. Your best wishes will help us on our path. Stay well, stay healthy."
In a message on Wednesday (May 5), Prime Minister Sheikh Hasina congratulated Mamata Banerjee on being sworn in as the Chief Minister of West Bengal for the third time in a row.
Meanwhile, West Bengal Chief Minister Mamata Banerjee also thanked Foreign Minister Dr AK Abdul Momen for the congratulatory letter. She thanked Foreign Minister Abdul Momen in a letter on Thursday.
In the letter, Mamata noted that the people of West Bengal voted in favor of maintaining and strengthening development, peace, unity and solidarity. Bangladesh and West Bengal are geographically bound by friendship, brotherhood, common culture and tradition. She expressed hope that the relationship between these emotions and feelings will be further strengthened in the future.
Expressing hope of taking West Bengal to another height, Mamata said, "Your best wishes will be helpful in this journey."