South Asia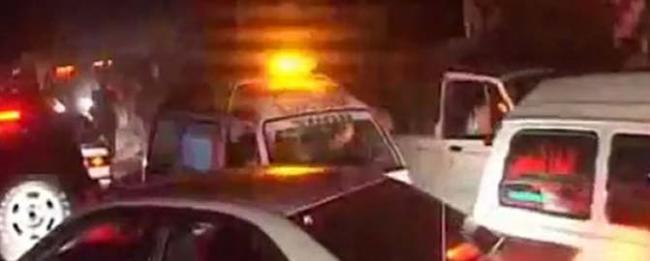 Pak judicial complex attacked
Peshawar, Mar 18: At least three people were killed when two suicide bombers attacked a judicial complex at Peshawar city in Pakistan on Monday, official said.
Over 29 people were injured the attack.
One of the suicide bombers was shot dead by security forces, while the other militant blew himself up, an official said.
"A suicide bomber first threw a grenade in the court room of additional sessions judge Kulsoom Azam, before blowing himself up," The Express Tribune reported.
Khyber-Pakhtunkhwa information minister Mian Iftikhar Hussain told Express News: "Security has been improved and will continue to be improved but these incidents will continue to happen, and the twenty days leading up to elections will see more activity."
"They have not yet found success. Some incidents will continue to happen, and we have to mentally prepare for this," he said.