South Asia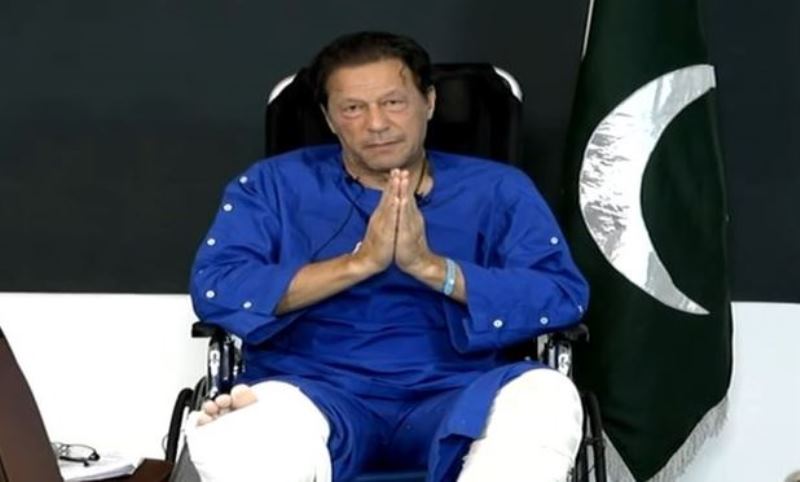 Photo: Collected
Pakistan did wrong with Bangladesh in 1971: Imran Khan
South Asia Desk, Dhaka, Nov 9: Former Pakistan Prime Minister and chief of Pakistan Tehreek-e-Insaf (PTI), Imran Khan, said that in 1971, East Pakistan (now Bangladesh) was wronged by West Pakistan (now Pakistan), and that is why the greater Pakistan nation was broken.
After the gun attack on the Long March on Thursday, he brought up the issue of Bangladesh while informing about the attack on him on Friday. Imran Khan's speech was broadcast live from the YouTube channel of Pakistan Tehreek-e-Insaf (PTI).
Imran Khan brought up the topic of Bangladesh while saying that injustice is being done to him. He said that he and his party were being persecuted, what happened to East Pakistan? The largest political party that won the election was repressed by the military. The rights they had were not given.
Imran said, "At the age of 18, I went to play in East Pakistan in 1971 for the under-19 team. Restrictions were then imposed on the media in Pakistan. I didn't know how much hatred was accumulated in the people there. Why did the hatred accumulate? They won the election and we were not giving them that right. They are supposed to be the prime minister. But we decided sitting here (in West Pakistan), we will not let him become the prime minister.''
Imran Khan said that if West Pakistan did not commit injustice, the greater Pakistan state would not have broken up. Imran Khan claims that when he came to play in Bangladesh in the 80s, he heard many Bangladeshis (Biharis) chanting 'Pakistan Zindabad' inside and outside the stadium. From this he understood that the East Pakistanis were not responsible for the breakup of the greater Pakistan state but because of the injustice of the West Pakistanis, the people of East Pakistan wanted to be independent.
Imran made his first public appearance on Friday after being shot on Thursday. Imran gave a speech for about an hour while sitting in a wheelchair in a hospital in Lahore. A thick bandage was seen on his left leg. Imran launched a fierce attack on the Pakistani government during his speech. His target was Shahbaz Sharif, the current Prime Minister of Pakistan.
Imran Khan blamed Pakistan's Prime Minister Shahbaz Sharif, Interior Minister Rana Sanaullah and the country's defence intelligence agency ISI's Major General Faisal Nasir for the attack on him.