South Asia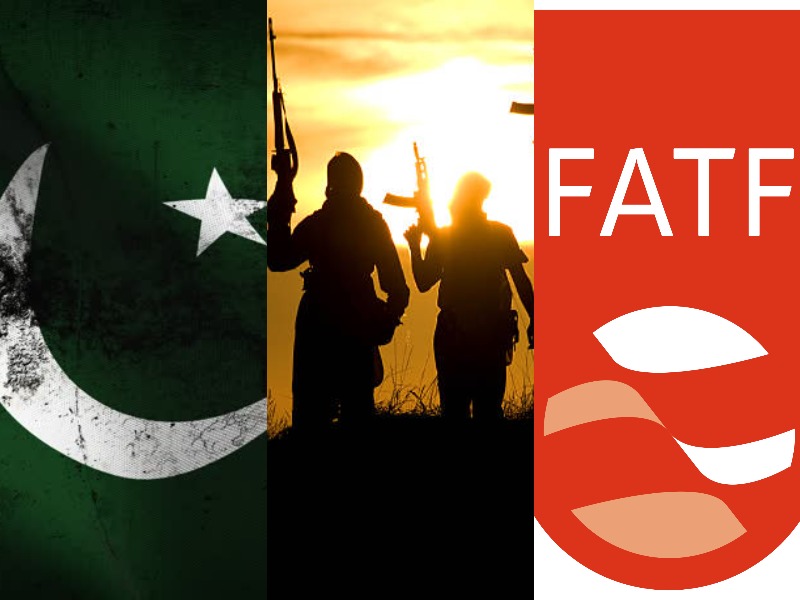 Collected
Pakistan fails to check terrorism, remains on FATF gray list
Islamabad / Paris, July 6: The Financial Action Task Force (FATF), an international body monitoring terrorist financing, has put Pakistan on the gray list again. The Paris-based group recently reported that Pakistan was on the gray list for failing to take action against notorious terrorists such as Hafiz Saeed and Masood Azhar, who were declared militants by the UN. This was stated by FATF President Marcus Pleyer at a virtual meeting.
In June 2018, Imran Khan's country was placed on the gray list. They were also instructed to follow rules to be able to get their name removed from the list by 2019 and have charges of financing terror groups dropped against them. This deadline was later extended further due ti the outbreak of the coronavirus pandemic.
According to the FATF, Pakistan was asked to carry out a total of 27 counter-terrorism operations, all but one of which have been completed. But the work that was not done was very important.
It involved investigating the leaders of seven organizations- the Taliban, the Haqqani Network, Lashkar-e-Taiba, Jamaat-ud-Dawah, Falah-e-Insaniyat Foundation, Al-Qaeda and Islamic State- and bring them to justice. Neither did the Pakistani government carry out the task, nor did they give any such hint.
The FATF also said that the names of more than 4,000 of the 7,600 militants mentioned in the Fourth Schedule to the Anti-Terrorism Act have suddenly disappeared.
Terrorists Masood Azhar and Zakiur Rehman Lakhvi are on the Indian government's 'Most Wanted' list for their involvement in the November 26, 2008 terrorist attacks in Mumbai and the suicide attacks on CRPF personnel in Jammu and Kashmir.
Remaining on the gray list will make it even more difficult for Pakistan to get financial assistance from the International Monetary Fund, the World Bank, the Asian Development Bank and the European Union.