South Asia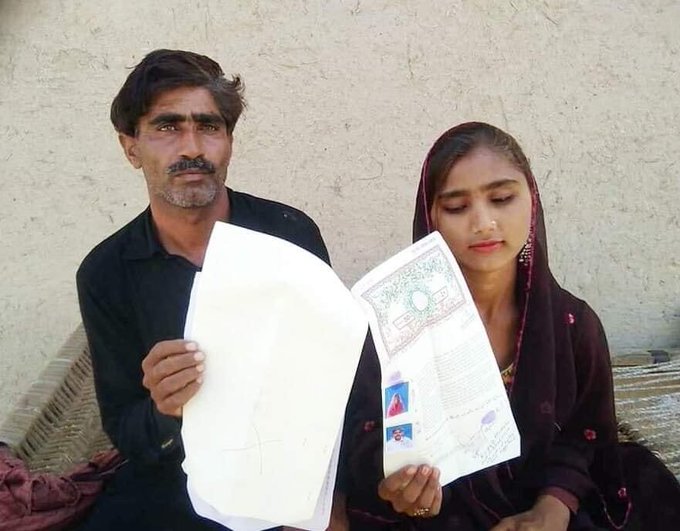 Pakistan: Minor Hindu girl converted to Islam, married to 40-year-old man in Sindh
Islamabad: When the world is busy fighting COVID-19, incidents of forceful conversion is still being reported from Pakistan. The latest is a Hindu teen who has been allegedly forcefully converted and then married to a 40-year-old man in Sindh region of the country, media reports said.
The man allegedly abducted the Hindu teen.
The alleged abductor, Mohammad Aachar Darejo, took a photo with her and the nikah-nama, reported Naya Daur.
In 2019 alone, more than 41 girls belonging to Hindu faith have been kidnapped and converted to Islam, by force. An estimated 4.5 million Hindus live in Pakistan, majority of them in Sindh, reported the news portal.
Around 1,000 cases of Hindu and Christian girls being forced to convert were estimated in the province of southern Sindh alone in 2018, according to the annual report of the Human Rights Commission of Pakistan, reported the news portal.
Episode of Mehak:
On 19 February, a Pakistani court declared invalid the marriage of the Muslim man, Raza Solangi to the Hindu girl Mehak because she was a minor. It was also claimed during the hearing that the girl had converted to Islam and married the man out of her own choice, reported Sputnik.
Apart from Mehak, similar episodes of forced conversion and marriage of girls belonging to other communities, including Sikh, have been reported from Pakistan in recent months.
Image: Shahzad Hussain Twitter page