South Asia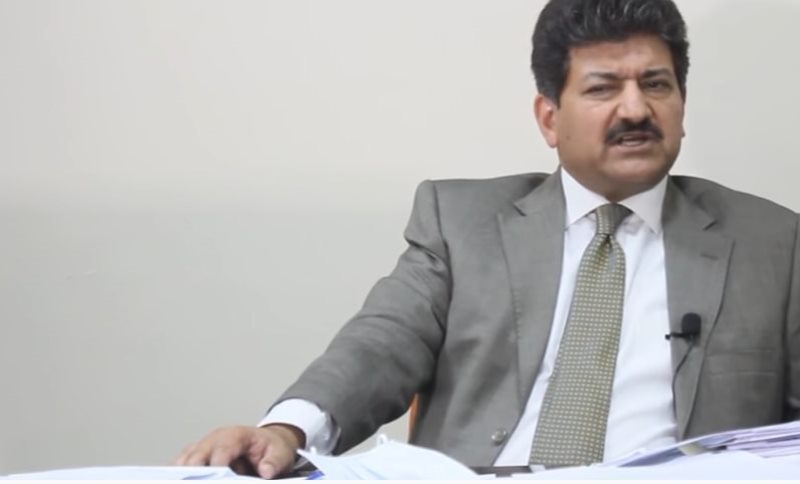 Screengrab from YouTube
Pakistan: Rights groups slam media outlet for suspending journalist critical of Army
Islamabad, June 1: Several human rights watchdogs have raised concern over the suspension of a veteran Pakistani journalist after he was critical of the country's Army recently.
Hamid Mir, the host of Capital Talk- a Geo News Programme and among one of Pakistan's highest-rated political talk shows- was taken off air on Monday. Though Geo News did not provide a reason for the same, it is understood that the Army arm twisted the media outlet to keep Mir silent.
According to reports, Mir was critical of the Army at a protest rally last week.
He was speaking at the congregation after Asad Ali Toor- another journalist who is critical of the Army- was assaulted by three unidentified men in his home.
"If you're breaking into our homes to assault us, well, we cannot enter your homes as you have tanks and guns, but we can make things public, things from inside your homes," reports quoted Hamid Mir as saying.
Just a few days later, Mir was taken off air.
Reacting to the development, the Human Rights Commission of Pakistan (HRCP) called on the news channel to reinstate the journalist while condemning the outlet's decision to sack him.
"HRCP strongly condemns the decision to take @HamidMirPAK off the air three days after he spoke fervidly against the escalation in curbs on press freedom. He must be allowed to resume his professional duties immediately and the threats against him investigated. @geonews_urdu," the HRCP tweeted along with an official statement.
The South Asian chapter of Amnesty International too called out the decision and tweeted: "The punitive action of taking @HamidMirPAK off the air following a speech at a protest calling for accountability for an attack on @AsadAToor, severely undermines the responsibility media outlets and authorities have to protect free speech in an already repressive environment.
"Censorship, harassment and physical violence must not be the price journalists pay to do their jobs," it added.
Meanwhile, a defiant Mir took to Twitter to state that he will go to any extent as his family has been threatened.
"Nothing new for me.I was banned twice in the past.Lost jobs twice.Survived assassination attempts but cannot stop raising voice for the rights given in the constitution.This time I m ready for any consequences and ready to go at any extent because they are threatening my family," the journalist tweeted.
In 2014, Mir sustained critical injuries in a gun attack after covering alleged rights violations by the military in southwestern Balochistan.
According to reports, Pakistan is among the top five deadliest nations for a journalist to work.