South Asia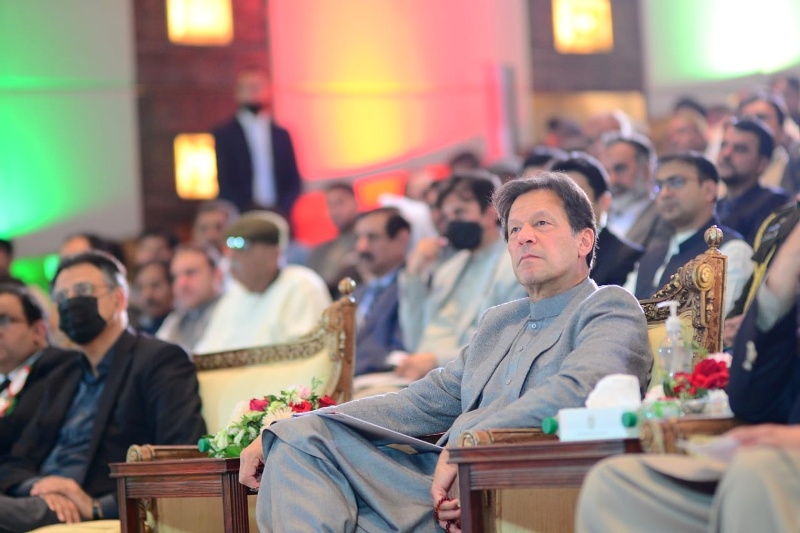 www.facebook.com/ImranKhanOfficial
Pakistan's extreme economic woes are giving Imran Khan sleepless nights
Dhaka, November 17: Pakistan's Prime Minister Imran Khan has been hit hard by the economic downturn and fears of possible inflation. Experts fear that the price of sugar, which is just a sample of the overall rise in petrol prices, could soon lead to the world's fourth-largest inflation.
Before coming to power, Imran Khan had promised to uproot corruption from the country and present a new, prosperous Pakistan. He also promised one crore jobs. But after a recent visit to Saudi Arabia, he announced USD 3 billion in economic aid from Riyadh instead.
In a speech to the nation, Imran blamed the opposition for their past mistakes and blamed inflation in the international market for the plight of the Pakistani people. To address this, he has announced a Pakistani Rupee 120 billion package for food subsidies.
Economist Khurram Hussein said the government's package was a "drop in the ocean" to alleviate human suffering.
"After that, the pressure on Imran Khan will increase, as the prices of some items like fuel and sugar have gone up since the announcement of the package," he said.
Hussein said inflation was taking place at a time when unemployment was at an all-time high and wages were stagnating. So it is a burden on the common man.
In the current state of Pakistan's economy, the burden of foreign debt has increased and the diplomatic distance with countries like the United States has increased. Meanwhile, the activities of terrorists has increased the instability in the country.
A report by the European Foundation for South Asian Studies on Pakistan's present and future states that Pakistan is now in a dire cash crunch. According to the International Monetary Fund (IMF), the country's external financing requirement is expected to reach USD 23.6 billion in 2021-22 and USD 28 billion in 2022-23.
According to a World Bank report, Pakistan is among the top 10 foreign borrowers in the world. According to the State Bank of Pakistan, the country's debt stood at Pakistani Rupee 39.9 trillion, up from Pakistani Rupee 14.9 trillion in the first three years of Imran's tenure. In addition, Pakistan's current inflation rate has reached a record high of 9 percent among South Asian countries. Last September, Pakistan's foreign exchange reserves stood at USD 17.6 billion.
At such a critical juncture in the economy, relations between the Imran Khan government and the once-savvy United States have deteriorated, especially over the Afghanistan issue. The Imran Khan government is not at ease with China either. One of the reasons for this is that the recent attacks and killings of Chinese nationals working in the China-Pakistan Economic Corridor have adversely affected relations between the two countries.
In addition, the country's businessmen are putting pressure on the government over China's monopoly on Pakistan's infrastructure projects. So all in all, Imran Khan is tackling unprecedented woes as statesman currently.