South Asia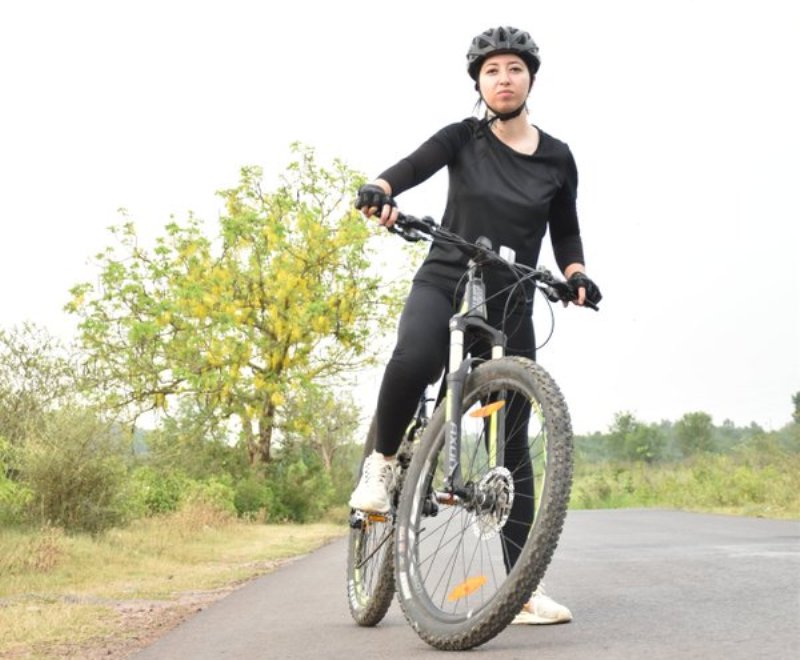 Pakistan: Woman cyclist Samar Khan alleges she faced harassment in Islamabad
Islamabad: Highlighting the insecurity of women in Pakistan, award-winning cyclist Samar Khan, who is also the Goodwill Ambassador for World Wildlife Fund (WWF), said that she was harassed while cycling in Islamabad.
Sitting on her bicycle, Khan, 26, filmed herself in the middle of the road after the incident and was quoted saying by Geo News, "Cycling is not safe for women in Pakistan."
Giving the details of the incident, Samar Khan said while she was cycling in Islamabad, a man who was on a bike "groped her, touched her inappropriately, and sped away."
Khan said she tried to give the man a chase but was unable to do so as she was riding a bicycle.
"At the time I was being harassed there were other people around driving by but they chose to ignore and move past, and not react," she was quoted as saying by Geo News.
Sharing it right now after chasing another desperate animal, another day as we #women need attention, what else would we do to make our lives exciting ??
Right?#MeToo?? Wo to bs Islam se doori ka nateeja hai!!

Atleast have sm balls to face that woman you harass!!
Jaanwar!! pic.twitter.com/vE2LztyXqx

— Samar Khan (@SKhanAthlete) September 9, 2020
Khan had earned attention in the country when she became the first woman to cycle 800 kms to reach the Biafo Glacier in northern Pakistan in August 2016.
A spokesperson of the Islamabad Police told Geo News on Friday that the SHO and SP of the police station, who jurisdiction the incident happened, have contacted the cyclist.
Image: Samar Khan Twitter page