South Asia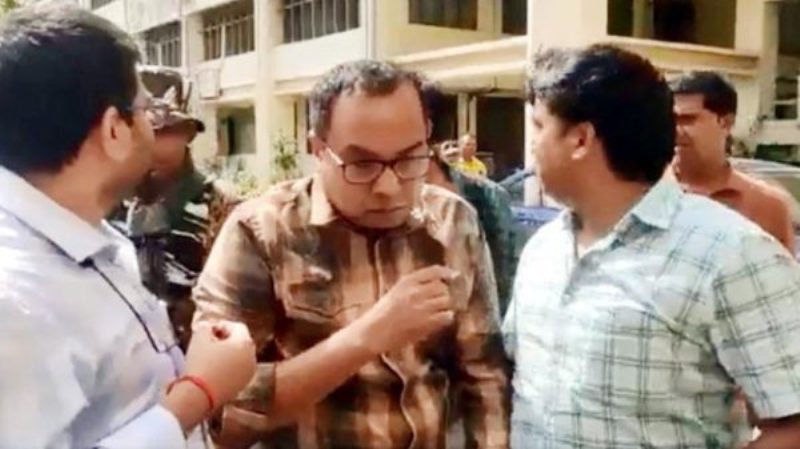 File photo
PK Halder fails to show the source of his property in court
Kolkata, May 28: Six people, including Prashant Kumar Halder (PK Halder), a former MD of NRB Global Bank and Reliance Finance Limited and a fugitive accused, were produced in the Bankshall Court in Kolkata on Friday. The court sent them to jail custody till June 7.
A lawyer in the Bankshall Court said that they had come across a lot of evidence in the investigation of this financial fraud. PK Halder could not show the source of his huge properties. They will be taken to court again on June 7.
An investigation by the Enforcement Directorate (ED) of the Indian Finance Ministry has revealed that PK Halder owns a total of 13 houses, flats, boat houses and several plots of land in India.
Thirteen companies located in Kolkata and its environs are also said to be involved in the scam.
On May 14, the Enforcement Directorate (ED) of the Union Ministry of Finance arrested PK Halder and five of his associates from a house in Ashok Nagar in the North 24 Parganas district of West Bengal. When he was produced in court, the judge granted him a three-day remand. A Kolkata court on Tuesday (May 17) granted him another 10-day remand.
PK Halder fled the country after smuggling thousands of crores of rupees. At one stage he changed his name and started living in West Bengal, India.
He was in hiding at a house in Ashok Nagar in the state's North 24 Parganas district until his arrest. Halder used to introduce himself in India as Shibshankar Haldar. He also collected Indian ration cards, Indian voter ID cards, PANs and Aadhaar cards from West Bengal. His other associates also collected these Indian cards through forgery.