South Asia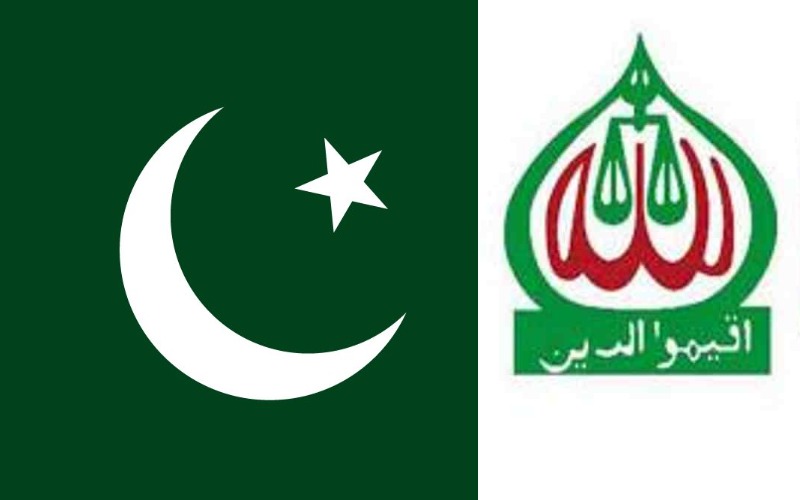 Wallpaper
Prominent people demand the declaration of Pakistan as a terrorist state, Jaamat as a terrorist organisation
Dhaka, December 30: An international webinar marking the 12th anniversary of the Mumbai terror attacks has called for Pakistan to be declared a terrorist state and Jaamat-e-Islami a terrorist organisation.
In this webinar organised by the Ekattorer Ghatak Dalal Nirmul Committee, prominent people from various walks of life, including human rights activists, have said that Pakistan is the founder and sponsor of militant terrorism in the name of Islam in the subcontinent.
According to them, the time has come to create strong international opinion and declare Pakistan a terrorist state and Jaamat-e-Islami a terrorist organisation. If that is not done, militant fundamentalist terrorist attacks will not cease.
The webinar titled 'Pakistan, the Godfather of Militant Terrorism in the Name of Islam in the Subcontinent' was presided over by Shahriar Kabir, President and Writer of the Organisation, and was attended by Justice Shamsuddin Chowdhury Manik Educationist Muhammad Zafar Iqbal (Central Member, Elimination Committee); Professor Mezbah Kamal (Central Member, Elimination Committee); Barrister Dr. Turin Afroz (Central Member, Elimination Committee); Dr. Mamun Al Mahtab Swapnil (General Secretary, Nirmul Committee Medical Support Committee); Author Maruf Rasool (Associate Editor, Jagran); Literary and Journalist Divyendu Dwip (Assistant Editor, Jagran); Researcher Tapas Das (Executive Member, Indo Bangladesh Forum for Secular Humanism India); Freedom fighter Akhter M Zaman (President, Elimination Committee Sweden); Social worker Hasnat Farooq Shimul Robin (Vice President, Nirmul Committee Australia); Human rights activist Ansar Ahmad Ullah (General Secretary, All-European Committee on Elimination); Freedom fighter Subrata Chakraborty (convener, Nirmul Committee Sylhet); Dr. Mofizul Islam Mantu (President, Nirmul Committee Rangpur); Cultural activist Jyoti Ahmed (President, Nirmul Committee Kurigram); Advocate Deepak Ghosh (President, Nirmul Committee Manikganj); And Kazi Mukul (Central General Secretary, Nirmul Committee).
Shahriar Kabir said, "Even after a decade, Pakistan has not taken any action against the heroes behind the Mumbai attacks, but they have been rewarded."
"Despite the fact that India has provided documentary evidence in this regard, the Pakistani government has not taken any action. Islamabad's attitude towards the Mumbai attacks proves that Pakistan's government support was behind the 26/11 attacks in Mumbai."
In the four days since November 26, 2008, in a total of 14 incidents, ten militants from Pakistan, Lashkar-e-Taiba, shot dead and blew up at least 174 people in different parts of Mumbai. 300 people were injured.
It is clear to the international community today that the attack was carried out with the help of the Pakistani military and the ISI. So Islamabad is busy hiding behind the mastermind of the attack, Lashkar-e-Taiba (LeT) chief Hafiz Saeed and his associates.
Referring to the links between Jamaat-e-Islami and Pakistan's ISI over various terrorist activities in the last 40 years, starting with the brutal assassination of Bangabandhu, Shahriar Kabir said, "Now is the time to create strong public opinion in the international arena to list Pakistan as a terrorist state and Jamaat-e-Islami as a terrorist organization."
Justice Shamsuddin Chowdhury Manik said, "It is time for the United Nations to declare Pakistan a terrorist state. But that is not possible because of China.
"Pakistan is a huge market for China's arms sales, so China has always vetoed Pakistan. Pakistan is exporting militant terrorism to South Asia and the world. Every militant attack in Bangladesh since the grenade attack on August 21 has involved Pakistani intelligence agencies and the ISI-backed Jamaat-e-Islami."
Professor Dr. Muhammad Zafar Iqbal said, 'We know who the militants are in this country, who helps the militants. Religion is their tool, 'atheism' is their excuse. Calling someone an atheist makes the job much easier for them. Those who will speak for the liberation war, those who will speak for our Bengali culture are their enemies. As a result, we need to convince the younger generation that Pakistan is a terrorist state that used the holy religion of Islam as a shield to carry out genocide in 1971. They are now on the brink of destruction. Our country should not be like them."
Kazi Mukul, general secretary and social worker of Nirmul Committee, said, "The Nirmul Committee led by Shaheed Janani Jahanara Imam took to the field to demand trial of war criminals at a time when no political party was daring to enter the field for fear of fundamentalists. So again we have to be vocal.'