South Asia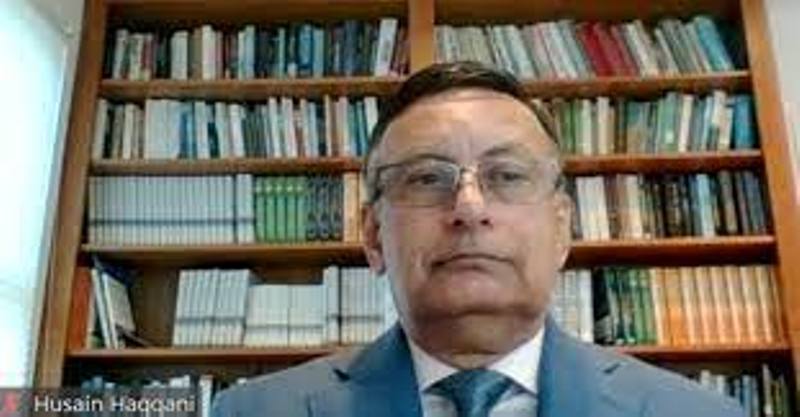 Collected
Relations between the two countries will be better if Islamabad apologizes: Former Pakistani Ambassador
Own representative, Dhaka, December 6: Former Pakistani Ambassador to Pakistan Hussein Haqqani has said that many Pakistanis support Bangladesh's apology for the genocide in 1971. He said the demand was for all those who believed in collective apology. Asking for forgiveness can put the past behind us and create new relations between the two countries.
He said this at a function held in the capital on Sunday on the closing ceremony of the World Peace Conference held at Hotel Intercontinental in the capital. Former Pakistani Ambassador Hussain Haqqani addressed the gathering as a guest.
The former ambassador of Pakistan said that if Bangabandhu Sheikh Mujibur Rahman had survived, he would have asked Pakistan to formally apologize for the atrocities committed on Bangladesh in 1971. And many more Pakistanis like me support this. Many believe that a new relationship between the two countries can be formed by asking forgiveness and leaving the past behind. He further said that Bangabandhu is not only of Bangladesh, but he is one of the best leaders of South Asia.
Earlier, the former Pakistani ambassador to the United States had demanded an apology from Pakistan for the killings. On the occasion of Bangabandhu's birth centenary, the Bangladesh Embassy in Brussels organized a webinar on March 31. Introducing the keynote address, the former Pakistani diplomat said that the people of Pakistan should call on their government to apologize for all the atrocities committed in Bangladesh in 1971.
At the concluding ceremony of the World Peace Conference, he said Bangladesh had higher education rates, per capita income and women's participation in the workplace than neighboring India and Pakistan. This shows how far Bangladesh has come since independence. This has been possible for Father of the Nation Bangabandhu.
Calling Prime Minister Sheikh Hasina the worthy daughter of a great father, Haqqani said not all those whose families were snatched away by the conspiracy could turn that hardship into strength and devote themselves to realizing their parents' dreams.