South Asia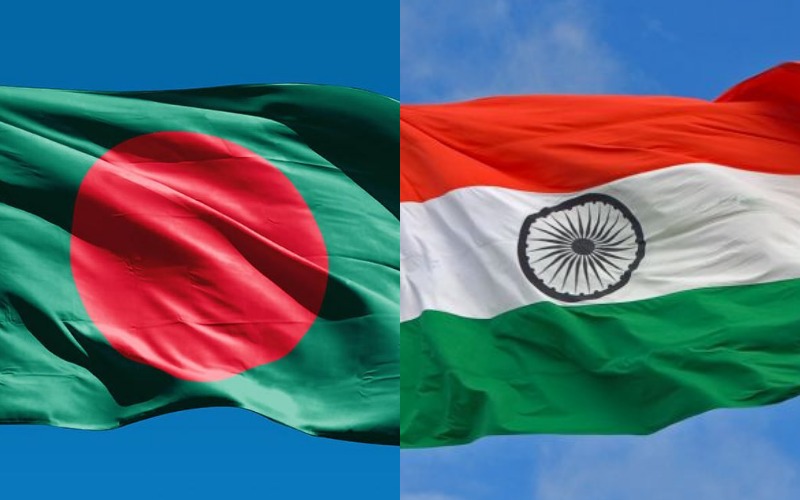 Collected
Russian ships will arrive in India's Haldia with equipment from Rooppur
A Russian ship carrying equipment for Bangladesh's Rooppur nuclear power plant failed to arrive at Bangladesh's Mongla port and is now on its way to unload its cargo at Haldia port in neighboring India.
The BBC has learned that after unloading the goods at Haldia, it was decided that all the equipment would be sent by road to Bangladesh.
The government of Bangladesh did not allow the Russian ship to enter its port due to the American objection that there is a US embargo on this Russian ship.
But since India is ignoring the US ban on Russian shipping, now Bangladesh has arranged to bring the nuclear power plant's cargo to their country by using an Indian port.
According to global ship tracking website 'Marine Traffic', the Russian-flagged ship was still in the Lower Auckland Channel of the Bay of Bengal near Sagar Dwip in India on Wednesday (January 4) morning. Several days earlier the ship was seen floating deep in the Bay of Bengal.
A source of India's Kolkata-Haldia Port Trust said today that the ship is expected to arrive at Haldia port in the next forty-eight to seventy-two hours, depending on the fog conditions in the channel.
India's Ministry of External Affairs has already made it clear that the government has no problem with any Russian ship under US sanctions calling at an Indian port.
On December 29, in response to a specific question from BBC Bengal, External Affairs Ministry spokesperson Arindam Bagchi said in Delhi, "I don't have detailed information about the movement of this Russian ship, but if it is congested or coming to an Indian port, then so be it!"
"Our stand on the so-called ban remains the same - there has been no change in India's policy," he said.
Making it clear that India is not following the US ban at all, Mr. Bagchi further said, "In today's technical world, there is a lot of debate about which is a ban and which is not. But for the sake of our energy security, it is our policy to bring oil from wherever in the world we can easily get it. The same applies to products other than oil."
The fact that the Russian ship named Ursa Major is now unloading cargo in an Indian port - it is clear that the Bangladesh government is taking diplomatic advantage of this 'defiant' position of India.
Earlier, this ship named 'Ursa Major' had left for Bangladesh with the equipment of Rooppur Nuclear Power Plant from St. Petersburg, Russia on November 14.
But the US Embassy in Dhaka told the Bangladesh government in December that it is actually a Russian ship named 'Sparta-3', which is under their sanctions, and is being operated under the name of 'Ursa Major' after changing its color and name.
They were also informed that allowing this ship to enter Bangladesh would be a violation of US sanctions.
It was then that the Bangladesh government decided that Ursa Major would not be allowed to enter Mongla or any other port in Bangladesh. Alexander Mantitsky, the Russian ambassador in Dhaka, was also informed about this decision.
Since then, the Russian ship was floating in the middle of the sea in the Bay of Bengal.
Meanwhile, on December 29, Bangladesh's state minister for shipping, Khalid Mahmud Chowdhury, told reporters after a meeting with the Indian ambassador to Bangladesh that Bangladesh always prioritizes a mega-project like Rooppur.
He also said that day, "We did not know before that the ship in which Rooppur's goods are coming is under US sanctions. Now I know, action will be taken in that regard."
He did not clarify what that step could be, but now it is understood that Bangladesh wants to end this diplomatic complication by unloading the goods at Indian ports and bringing them by road.
Meanwhile, the Bangladesh Embassy in Delhi was also contacted by the BBC to inquire about the release of the cargo of this ship, but the embassy authorities have not yet responded.