South Asia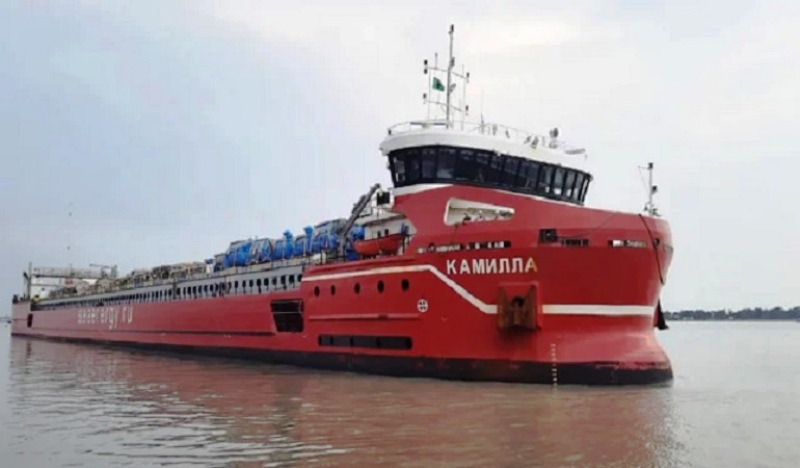 Photo: Collected
Sanctioned Russian ship with cargo for Rooppur nuclear plant arrives at Haldia in India
Kolkata, Jan 10: The Indian Government has allowed a Russian-flagged cargo ship with shipment for Rooppur Nuclear Power Plant (NPP) to be discharged at Haldia port in West Bengal. Due to the US sanctions against the Russian ship over the Ukraine war, it anchored in Haldia after the US Embassy in Dhaka objected to its arrival in Bangladesh.
This information was shared in a report in the Economic Times of India on Monday. Indian officials said that after unloading the goods from the Russian ship anchored in Haldia, they can be sent by road to the designated destination in Bangladesh.
They said that India is helping Bangladesh as part of the project construction assistance in third countries under the India-Russia Partnership Agreement. The Russian ship had been staying in the Bay of Bengal since the end of December due to the fact that it was not allowed to discharge the cargo at the port of Bangladesh due to the US sanctions.
Russian-flagged ships are open to anchoring in all Indian ports despite US sanctions. Not only this, India received various types of goods and other consignments from Russia throughout the last year. India's bilateral trade with Russia increased by over 300 percent during the same period.
The Russian-flagged vessel arrived at Bangladesh's Mongla port late last December with cargo destined for the Rooppur nuclear power plant. Mongla Port Authority Secretary Kalachand Singha said, "We have come to know that the cargo from the ship will be unloaded at Haldia port in West Bengal, India. Later, that shipment will be taken to Rooppur Nuclear Power Plant by other vehicles from there."