South Asia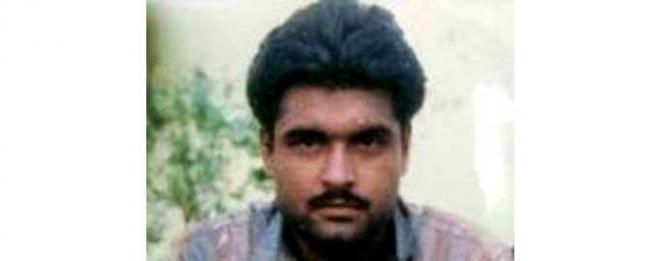 Sarabjit Singh a brave son of India: PM
New Delhi, May 2: Prime Minister Manmohan Singh on Thursday called Sarabjit Singh, the Indian prisoner in Pakistan jail who succumbed late last night to severe head injuries he sustained from an attack in the prison, a brave son of India who bore his tribulations with fortitude.
"I am deeply saddened by the passing away of Sarabjit Singh. He was a brave son of India who bore his tribulations with valiant fortitude," said the Prime Minister in his statement even as he was facing the flak for a "diplomatic failure" of India to bring back the Indian alive here.

The PM said: "The criminals responsible for the barbaric and murderous attack on him must be brought to justice. It is particularly regrettable that the government of Pakistan did not heed the pleas of the government of India, Sarabjit\'s family and of civil society in India and Pakistan to take a humanitarian view of this case."

"May his soul be granted the peace that he could not enjoy in life. Government will make the arrangements to bring his remains home and for his last rites to be conducted in consultation with his family. The nation shares their profound grief with them," said the PM.

Union Home Minister Sushil Kumar Shinde said India\'s external affairs ministry is talking to Pakistan authorities to be bring back the body of Sarabjit as early as possible.

"Whatever the family of Sarabjit wants will be done," said Shinde.

India\'s external Affairs Ministry expressing great anguish at the demise of Sarabjit Singh "who succumbed to injuries after the brutal attack on him in Kot Lakhpat jail", said in a statement: "This was, put simply, the killing of our citizen while in the custody of Pakistan jail authorities."

"We demand that the Government of Pakistan conducts a thorough investigation to identify those who were responsible, and ensure that they are punished.

"We share the pain and sorrow of Sarabjit Singh\'s family. We have asked the Pakistani authorities to release the body of Sarabjit Singh so that he can be given a funeral in India and among his own people.

"The shocking attack on Shri Sarabjit Singh highlights the need for concerted action by Pakistan to safeguard Indians in Pakistani jails," the statement said.
External Affairs Minister Salman Khurshid said the death is a terrible psychological setback for all in India.
He called the "terrible tragedy" very distressing and said he understands the anguish of the family of Sarabjit Singh. He said he would inform Parliament on the episode first since the House is in session now.

Information and Broadcasting Minister Manish Tewari said "an Indian citizen has been murdered in cold blood" instead of a humanitarian approach by Pakistan.

"This is not how a civilized country treats its prisoner," he said, calling the episode barbaric and urging all to rise above politics and condemn it.
He said there must be an unambiguous response from India over the killing. He said Pakistan always try to politicise every issue.

The Opposition also slammed the government for its "failure to save Sarabjit".

Bharatiya Janata Party (BJP) spokesperson Prakash Javadekar said: "It is abject failure of the government\'s diplomacy. He was attacked and murdered deliberately while India could not ensure his safety."

Sarabjit Singh, who was severely injured in an attack on him inside a jail in Lahore on Friday last, succumbed to his injuries on the intervening night of Wednesday-Thursday in the Jinnah Hospital in Lahore.

Sarabjit Singh was attacked by two other inmates Rizwan and Amir- both death row prisoners- at the Kot Lakhpat Jail, Lahore on Friday last. He received serious head injuries and was on ventilator.

Sarabjit since the Friday attack was battling death in coma at the Intensive Care Unit (ICU) even as his family comprising his wife, two daughters and sister went to Lahore to meet him under tragic circumstances.

Sarabjit Singh\'s family on Wednesday returned to India via Wagah border after meeting him in a Lahore hospital.

While the news of death broke after midnight, there were several developments on Wednesday on the Indian side.

After an angry outburst of Dalbir Kaur, the sister of Sarabjit Singh, that was directed towards Prime Minister Manmohan Singh, the Indian government on Wednesday put pressure on Pakistan to shift the seriously injured Indian death row prisoner to his home country or at least shift to a third country for treatment from Lahore where he is battling for life in a state-run hospital.

Earlier in the day, returning from Pakistan, Dalbir Kaur said Prime Minister Manmohan Singh must resign for failing to save or bring back the prisoner to India from the neighbouring country.

"Manmohan Singh should resign. I will create such a condition in India otherwise that he would not be able to show his face," an agitated Dalbir Kaur said at the Wagah border along with Sarabjit\'s wife and daughters after crossing over to India.

Dalbir Kaur said she would not eat till Sarabjit was brought back or taken abroad for treatment, request that had been turned down by Pakistan.

Amid reports that Sarabjit is in a brain dead condition, Dalbir Kaur said: "The right eye of Sarabjit was twitching. He will recover if he gets proper treatment."

"I want my brother to be brought back here immediately. It is a got up game. The two countries\' government conspired to do it. I fear something will be done to him after we returned, but I saw him alive and we touched him," said Kaur.

Sarabjit\'s daughter was in tears as she spoke to media and appealed for her father\'s release having met him after two decades in a condition when Sarabjit is in coma.

The family and associates said they do not trust the Pakistan government on the treatment or welfare of Sarabjit.

Dalbir Kaur said they would try to meet the ruling UPA chairperson Sonia Gandhi and External Affairs Minister Salman Khurshid.

Sarabjit has been languishing in Pakistani jail for over 20 years after a Pakistani anti-terrorist court awarded him the death sentence in 1991.

He had been convicted of involvement in a string of bombings in Punjab in 1990 that killed 14 people.