South Asia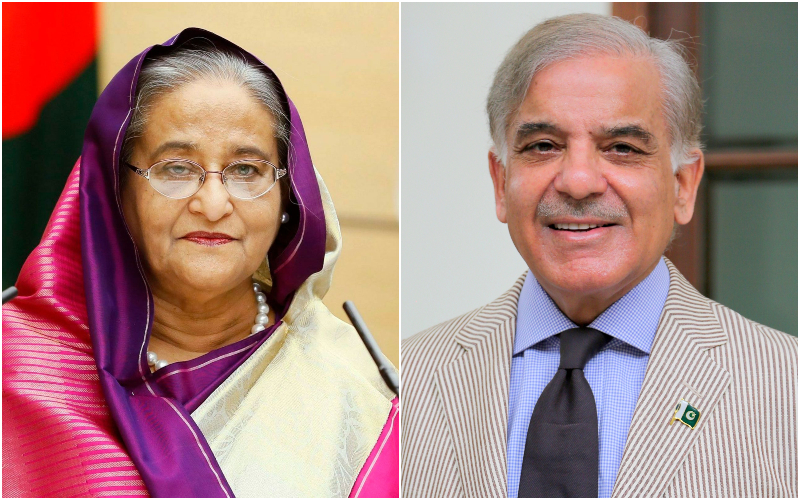 File photo/Wallpaper Cave/Wikimedia Commons/Flickr/Shehbaz Sharif
Shehbaz Sharif invites Prime Minister Sheikh Hasina to visit Pakistan
London, Sept 20: Pakistan Prime Minister Shehbaz Sharif has invited Prime Minister Sheikh Hasina to visit his country.
Saida Muna Tasnim, High Commissioner of Bangladesh in the UK, told reporters in a briefing on Monday, "The Prime Minister of Pakistan has invited our Prime Minister several times to visit Pakistan."
She said the Pakistani Prime Minister made this request during a meeting with his Bangladeshi counterpart at the funeral of the late Queen Elizabeth II.
Prime Minister Sheikh Hasina is now in London to attend the funeral of Queen Elizabeth II.
The Prime Minister of Bangladesh also held brief talks with the leaders of various countries including the President of India Draupadi Murmu.
Sheikh Hasina also had a long talk with former British Prime Minister David Cameron. Cameron wants to visit Bangladesh in the near future.