South Asia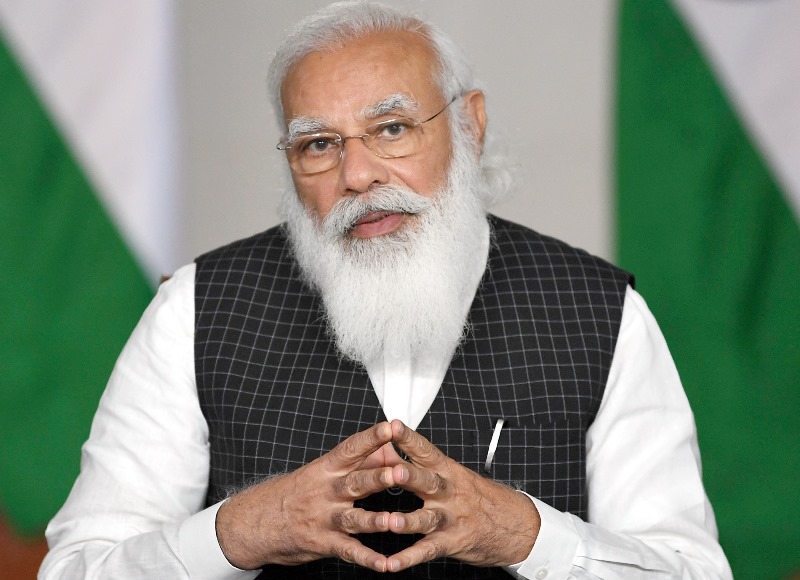 PIB
Sheikh Hasina to welcome Indian Prime Minister Narendra Modi in Dhaka on March 26
Dhaka, March 25: Indian Prime Minister Narendra Modi will pay a two-day visit to Dhaka on Friday, March 26 to attend the birth centenary of Father of the Nation Bangabandhu Sheikh Mujibur Rahman and the golden jubilee of Bangladesh's independence. When he arrives at Hazrat Shahjalal International Airport on Friday morning, he will be welcomed by Prime Minister Sheikh Hasina.
After arriving at the airport, he will pay his respects to the martyrs of the great liberation war at the Savar National Memorial. Later, he will pay homage to the portrait of the Father of the Nation Bangabandhu Sheikh Mujibur Rahman at the Memorial Museum at 32 Dhanmondi.
He will attend the Independence Day celebrations at the National Parade Square on the afternoon of March 26.
Preparations have been made to sign three MoUs with India during Modi's visit.
Besides, Mujibnagar Swadhinata Road, Dhaka-Jalpaiguri passenger train service and Bangabandhu-Bapu Museum will be inaugurated during the visit of the Indian Prime Minister.
The two prime ministers are expected to discuss connectivity, trade, quid prevention, water sharing, counter-terrorism, power cooperation and more.
The Prime Minister of India will visit Satkhira and Gopalganj districts on March 27 on the second day of his visit.
He will first visit the Jessoreswari Kali Mandir at Ishwaripur in Shyamnagar, Satkhira, adjacent to the Sundarbans.
This is the first visit of a foreign head of government to Shyamnagar, though eminent people, including ministers of different countries, have visited Jessoreshwari Kali Mandir earlier.
After his visit to Satkhira, Narendra Modi will visit Tungipara in Gopalganj to pay homage at the tomb of Father of the Nation Bangabandhu Sheikh Mujibur Rahman. From there he will visit the temple of the Matua community at Orakandi in Kashiani upazila of the district.
It is a sacred place for the followers of traditional religions as the Lilakshatra of Sri Sri Harichand Thakur and the Mahatirtha of the Matua community.
In the early nineteenth century, the renaissance of the people of Namahsudra and other backward communities began in East Bengal (now Bangladesh) with the help of Harichand and Guruchand Thakur. The principles and ideals of these two great men spread in the name of 'Matua Dharmandolan'.
They radically changed the conventional social system and introduced the universal humanist 'Matua Dharmamat' based on the eternal tradition in order to establish the Dharma Rajya and achieve mass emancipation through religion-based modernity.
People of all religions, irrespective of Hindu-Muslim, took part in this Matua religious struggle. About two crore people of Matua community live in West Bengal in India. They have a special significance in the politics of the state.
After visiting the Orakandi temple, the Prime Minister of India will exchange views with the leaders of the Matua community and then return to Dhaka by helicopter. The two Prime Ministers will meet on the evening of March 27.