South Asia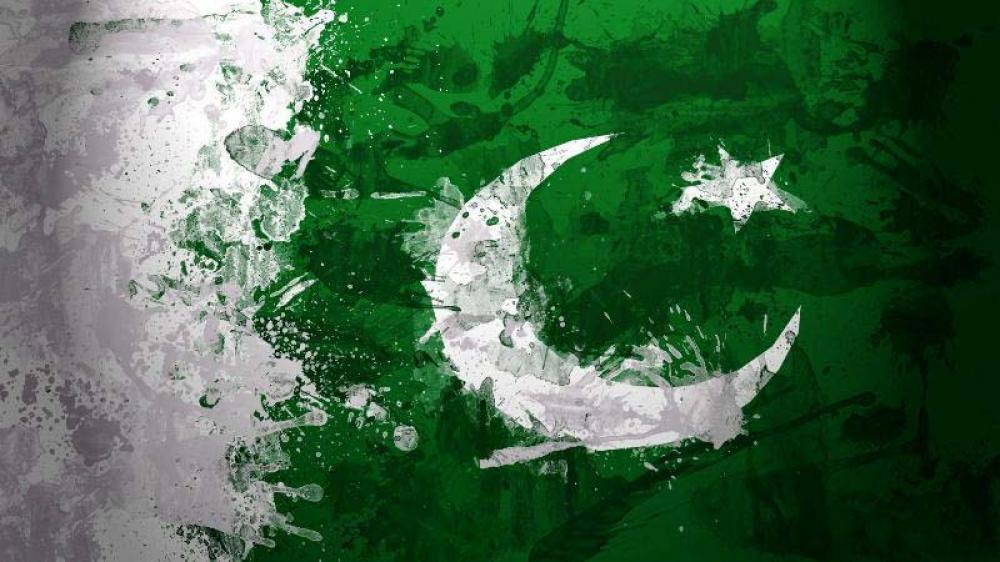 Sindh and Balochistan threaten Pakistan's existence: Former Pakistani diplomat
Dhaka, December 3: Hussain Haqqani, a former Pakistani ambassador to the United States, recently said that Pakistan considers Sindh and Balochistan a threat to its very existence and that is why Prime Minister Imran Khan has given them special status.
Hussein Haqqani said the history of Sindh and Balochistan is very ancient. Although the government of Pakistan is trying to establish their new identity, the people there are living with the same nationality and they have created a temporary Pakistan there. The Pakistani government does not want to have that identity.
He said that due to this move of Imran Khan, the people who have come with their Sindhi, Pashtun, Punjabi and Baloch identities for generations are in crisis. Because now Pakistan is an authoritarian state. Anyone who makes a comment outside the government's decision will be considered a threat to the state.
He added that the history of Sindh and Balochistan has never been taught in educational institutions in Pakistan. Even in the name of giving special status, torture has been carried out in Sindh province, human rights have been violated. Many families there are claiming that many have been made to disappear after being tortured.
Haqqani, who is not only a diplomat but also an academic and a politician, said the Pakistani government wanted to start economic activities in Sindh province after giving it special status. But the political ideology that they are trying to bring about has never been created in Pakistan.
A large section of the Baloch and Sindhis have long sought political-economic independence in their own territories, free from Pakistan's occupation, human rights violations, torture and religious orthodoxy.
After the partition of India and the formation of Pakistan, a movement was born in Sindh in 1947, which intensified in 1972 with the demand for total independence. At the forefront of the Sindhis' struggle for a 'Sindh country' is Jeay Sindh Muttahida Mahaz (JSMM), an organization declared a terrorist organization by the Pakistani government in 2013.
The Sindhis have historically demanded a sovereign state for their separate territory as a result of allegations by JSMM leaders, cultural crisis, political-economic deprivation and authoritarian rule in Pakistan.
Just last September, the Baloch Human Rights Council and the World Sindhi Congress staged a joint protest in front of the UN office in Geneva to protest state violence against Baloch and Sindhis in Pakistan, and various forms of socio-economic oppression. Pashtuns, Kashmiris and other ethnic groups who were persecuted by the Pakistani government also took part in the protest and expressed their sympathy for the Baloch and Sindhis.
"Stop abducting Baloch, stop abducting Sindhis, government of Pakistan" was the slogan of the rally.
According to the outraged Sindhis, including JSMM, there has been widespread religious and anti-Indian propaganda in Sindh aimed at erasing the ethnic and cultural identities of historically secular Sindhis.
For this purpose, more than 50,000 madrasas have been set up in the region during the tenure of General Pervez Musharraf. Not only that, terrorist groups like Jamaat-ud-Dawa, Jaish-e-Mohammed are also being allowed to set up bases there.
The Pakistani government is so afraid of resistance from the Sindhi people that except for occupied Kashmir, the largest gathering of Pakistani troops has been in Sindh.
There are widespread allegations that Sindhis and Baluchars are being brutally tortured by Pakistani Punjabi troops. It is being said that barbaric attacks, destruction and genocide are being carried out in these two places in the same way as it happened in 1971 in the former East Pakistan (now Bangladesh).
Kidnappings of political activists in broad daylight, brutal torture of them, cold-blooded killings and dumping of their bullet-riddled bodies on the side of the road - there are countless reports of such horrific incidents. Political repression has reached a point where progressive-thinking, secular, pro-independence organizations have been banned, and any voice of protest has been silenced.
Sindh is a victim of economic exploitation along with political oppression and with it comes cultural repression. Having a history of more than ten thousand years, Sindh is the birthplace of one of the oldest Indus civilizations in the world.
Despite repeated demands, Pakistan's parliament has rejected the proposal.
Similarly, in Balochistan and Pashtun-majority areas, various forms of torture by the Punjabi army as well as abductions and rapes of women are being heard.
Illegal killings of Sindhi, Baloch and Pashtun youth are numerous. Only those individuals or political organizations who are considered 'patriotic' and 'obedient' in the midst of this military aggression are tolerated.
Most Pakistani politicians, including the current Prime Minister Imran Khan, have traditionally followed the path of the military. Fifty-nine years later, Pakistan, which is in the dead end of the Islamic State, has not learned from the extreme humiliation of facing Bangladesh. So Pakistan is still playing with fire in an attempt to stifle the nationalism of a large number of people and destroy the dignity of their language and culture.