South Asia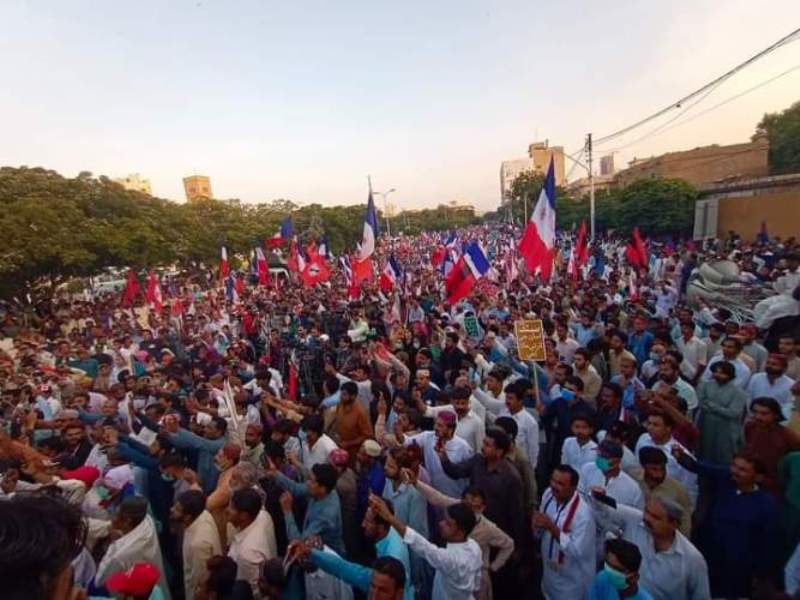 Sindhi community people demonstrate against Pakistan govt's decision to annex Sindh Islands
Dhaka, October 12: Sindhi protesters have demonstrated outside the Sindh Governor House in Karachi city of Pakistan against the government's decision to annex the Sindh Islands against the will of the community.
The protest was organized by Sindh Taraqi Passand Party.
"A group of thousands of people, Sindh writers, poets, nationalists, intellectuals, and people of every thought denounced the occupation of the islands by the Sindh Progressive Party in front of Governor House Chowkara Chowk," sources said.
The rally started from Malir and ended near the Governor House where the party leadership left a letter for President Arif Alvi, showing the party's concerns on the federal government's recently promulgated ordinance to form the Pakistan Islands Development Authority (Pida), which aims at developing the barren islands in the territorial waters of the country, reports The News International.
STTP chief Dr Qadir Maqsi, who led the rally, told the protesters that Sindh had been expressing their dismay and anger over the presidential ordinance.
"Despite differences in ideologies and party programmes, the Sindhis are united to protect their rights," he told the newspaper.
Other leaders told the newspaper that the development of Dingi and Bhandar islands was tantamount to destruction and would snatch the livelihood of at least 800,000 fishermen.