South Asia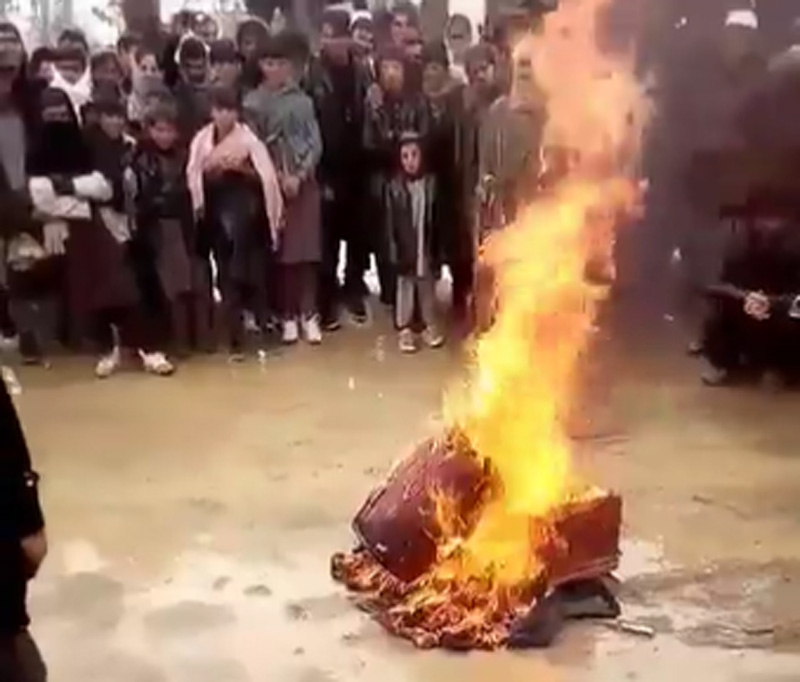 Screengrab from video tweeted by journalist Abdulhaq Omeri @AbdulhaqOmeri
Taliban burns down musical instruments of local musicians in Afghanistan, video goes viral
Kabul: A video has gone viral which showed Taliban insurgents burning down the musical instruments of local musicians in Afghanistan's Paktia province.
A video of the incident was shared on social media by Afghanistan journalist Abdulhaq Omeri.
He captioned the image: "Video : Taliban burn musician's musical instrument as local musicians weeps. This incident happened in #ZazaiArub District #Paktia Province #Afghanistan."
In the video, a musician could be seen crying was his instruments were set on fire.
The Taliban members were seen laughing and filming a video of the incident.
The Taliban introduced several restrictions ever since they came to power in the country on Aug 15.