South Asia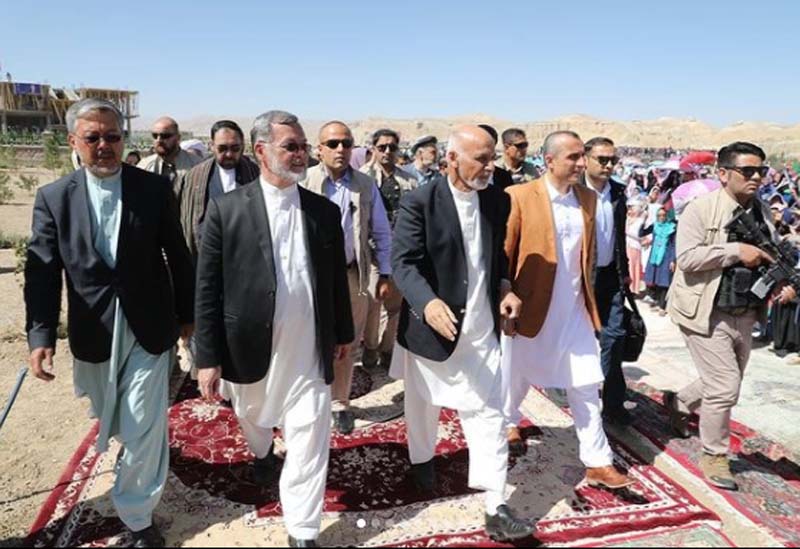 Ashraf Ghani Instagram page
Taliban enter Kabul, Ashraf Ghani leaves country
Kabul: Taliban terrorists entered the Afghan capital, Kabul, on Sunday as the United States evacuated diplomats from its embassy by helicopter, according to media reports.
A Reuters report citing an interior ministry official said that the Taliban fighters were "coming from all sides".
A tweet from the Afghan Presidential palace account said firing had been heard at a number of points around Kabul but that security forces, in coordination with international partners, had control of the city, the Reuters reported.
The report said President Ashraf Ghani has not responded to the developments though he mentioned he was in urgent consultations with local leaders and international partners on the situation.
According to media reports, he had said yesterday that he might step down and make way for the Taliban.
The Taliban took over eastern city of Jalalabad without any resistance, which gave the control of one of the important highways into landlocked Afghanistan. They also seized Torkham border post with Pakistanand now Kabul airport is the only way out of Afghanistan that is still in government hands, said the Reuters report.
"There are no clashes taking place right now in Jalalabad because the governor has surrendered to the Taliban," a Jalalabad-based Afghan official told Reuters. "Allowing passage to the Taliban was the only way to save civilian lives."
The Reuters report stated that the Taliban have distributed a new video clip that showed people cheering and shouting Allahu Akbar - God is greatest - as a convoy of pick-up trucks entered the city with fighters brandishing machine guns and the white Taliban flag.
A Taliban official told Reuters the group did not want any casualties as it took charge but had not declared a ceasefire.
Meanwhile, US President Biden has authorised the deployment of an additional 1,000 troops to Kabul for assisting with evacuation of US Embassy personnel, bringing the total US troop strength there to 5,000.
Biden released a statement (Aug. 14) to this effect, adding that the US State Department would continue supporting efforts to reach a negotiated political settlement, adding that Taliban representatives in Doha have been cautioned that any Taliban action which harms US personnel would be met with a swift military response.
Biden is facing criticism in his own country as the Taliban seized city after city at a startling pace, Reuters reported. The withdrawal of the US military started following a plan initiated by his Republican predecessor, Donald Trump, to end the U.S. military mission in Afghanistan by Aug. 31.