South Asia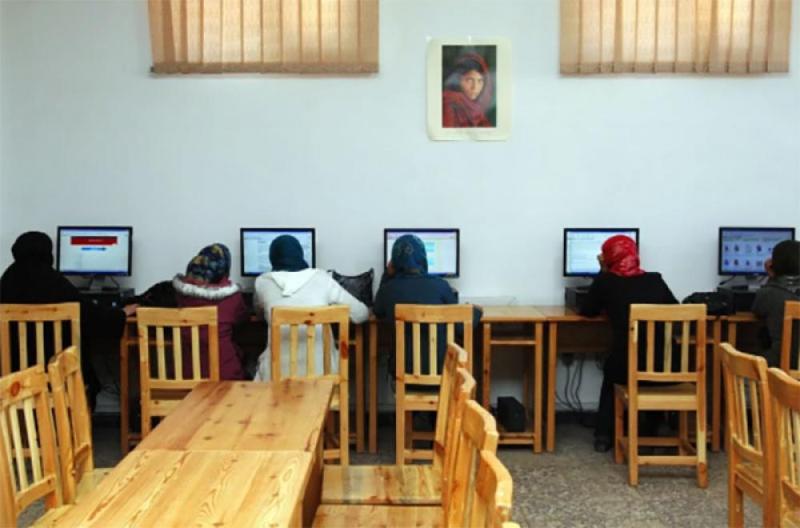 Pixabay
Taliban taking away all the rights of women in Afghanistan
Kabul, February 5: The Taliban's seizure of power in Afghanistan has proved to be a real threat to human rights, especially for women in Afghanistan. Although the Taliban wanted to allay such fears for strategic reasons, people who did not forget about their first term were not at all convinced.
Although somewhat restrained at first, the Taliban continue to pursue their ultimate radical path, first slowly, then swiftly, crushing all the rights and dignity of Afghan women. They once again proved that coal does not change color even after washing a hundred times.
Since coming to power in mid-August last year, the Taliban has imposed a wide range of sanctions, most of them against women. Afghan girls are banned from working anywhere other than in health and education. A fatwa has been issued that they will not be able to study beyond the sixth grade. It has been made compulsory for girls to wear hijab.
According to various sources, the Taliban government issued a fatwa on December 26 stating that women in Afghanistan cannot travel more than 72 kilometers (45 miles) alone. If you want to go, you have to keep a man with you The Taliban's Ministry of Propaganda for the Virtue and the Preventions of Vice also instructed drivers not to take a woman who is interested in traveling away alone.
A senior official at Human Rights Watch told AFP that the Taliban's Ministry of Propaganda for the Virtue and the Prevention of Violence had acknowledged that domestic violence had been committed, but that women had not left their husbands' homes.
The Taliban has also restricted the appearance of women in television and movies As a result of this instruction, no woman can take part in TV shows, dramas or movies Women must wear hijab even if they take part in special cases According to a report by Reporters Without Borders, many women have left the media since the Taliban came to power.
In 2001, the then government opened a separate ministry for women The Taliban closed that ministry when it came to power in 2021 In the photo above, an ordinary citizen is seen distributing bread among poor women in front of a bakery in Kabul.
Human Rights Watch (HRW) reported in October that the Taliban had closed almost all girls' primary schools in Afghanistan. As a result, the opportunity of higher education for girls was reduced
The Taliban had previously ruled Afghanistan from 1996 to 2001. Then they stopped the girls from going to school. Prohibited women from working outside.
Last August, the Taliban seized control of the southern Afghan city of Kandahar and drove women to various banks. Later, they also instructed women to leave their workplaces in other cities A senior Taliban official told Reuters in September 2021 that they believed Afghan women should not work with men.
In September 2021, the Taliban's education minister announced that men and women should be segregated in all universities in the country and that everyone should wear "Islamic clothing."
In addition, Taliban gunmen have recently raided the homes of women's rights activists in Kabul and arrested them. In recent times, women's rights activists in Afghanistan have staged a series of demonstrations to protest the suppression of women's emancipation during the Taliban regime. One of the women arrested was Tamana Jariabi Pariyani, who had taken part in several recent women's protests in Kabul. The gunmen, who stormed the home, identified themselves as members of the government's intelligence service and "arrested" her. Her sister was also detained along with Pariani.
A social media video footage released by the Associated Press shows Pariyani shouting for help as Taliban gunmen knock on doors. "Save us, only me and my sister are at home now."
Similar attacks have been reported at the homes of other women's rights activists. One such woman was reportedly beaten and injured. However, her name was not released due to security concerns.