South Asia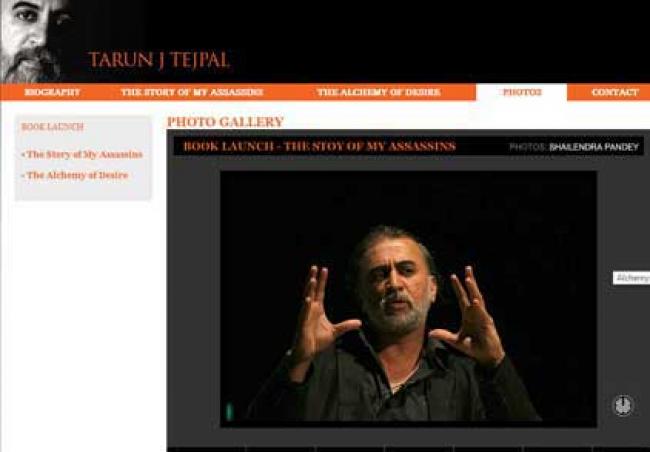 Tejpal at Delhi airport; to fly to Goa
New Delhi, Nov 29: Former Tehelka Editor-in-Chief and sexual assault accused Tarun Tejpal on Friday was spotted at the Indira Gandhi International Airport in New Delhi from where he will fly to Goa to face police interrogation there.
According to reports, he will ake the 2.30 pm flight to Goa.

"I am not running away from law. I got the summons yesterday. I am going to Goa to join probe," Tejpal told reporters.

Tejpal on Friday was granted interim protection by the court of Principal and Sessions Judge in Panjim.

Principal and Sessions judge Anuja Prabhudesai granted interim protection to Tejpal.

He was directed to furnish a bail bond of Rs 20,000.

This means he cannot be arrested till 2:30 pm on Friday and the matter will be heard again at this time for anticipatory bail.

The lawyers appearing for Tejpal argued before the court that he is ready to cooperate with the police and arrest will not serve the purpose.

They also argued that the summons reached late night and it was not feasible for him to reach Goa in such a short time.

Meanwhile, the young woman jounalist, who has alleged that she was sexually assaulted by her ex-employer Tejpal, on Friday said her body is not a plaything.

"Unlike Mr. Tejpal, who is fighting to protect his wealth, his influence and his privilege, I am fighting to preserve nothing except for my integrity and my right to assert that my body is my own and not the plaything of my employer," the journalist said in a statement issued on Friday.

"By filing my complaint, I have lost not just a job that I loved, but much-needed financial security and the independence of my salary. I have also opened myself to personal and slanderous attack. This will not be an easy battle," she said.

The woman said what Tejpal did to her fell within the legal definition of rape.

"Perhaps the hardest part of this unrelentingly painful experience has been my struggle with taxonomy. I don\'t know if I am ready to see myself as a \'rape victim\', for my colleagues, friends, supporters and critics to see me thus.

"It is not the victim that categorizes crimes: it is the law. And in this case, the law is clear: what Mr. Tejpal did to me falls within the legal definition of rape," she said.

The victim said her complaint was not part of a pre-election political conspiracy.

"I am deeply concerned and very disturbed by insinuations that my complaint is part of a pre-election political conspiracy. I categorically refute such insinuations," she said.