South Asia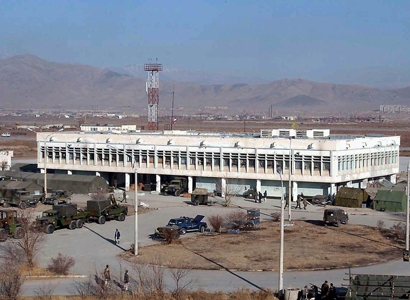 Terrorists attack Kabul airport, killed
Kabul, July 17: Taliban terrorists launched an attack on an international airport in Afghanistan capital Kabul early Thursday morning, with Afghanistan authorities claiming the offensive has ended with the killing of all the militants.
A foreign news agency report quoting senior policeman Gul Agha Hashimi said the attack is over, and the area is cleared from the insurgents.

The terrorists had taken over an under construction building.

According to Afghanistan\'s interior ministry, the attack was led by a terror group who fired rockets and opened fire.

Reports said a rapid response team was sent to combat the terrorists.

Smoke billowed out of the airport while a car near the airport was seen in flames. Gunshots and explosions rang out in the morning.

Terrorists took hold of the building north of the airport, said reports.

Al Jazeera correspondent Jennifer Glasse was quoted on its site saying "we\'ve heard at least two dozen explosions and a lot of gunfire."

"Fighter jets are circling the airport," she said.