South Asia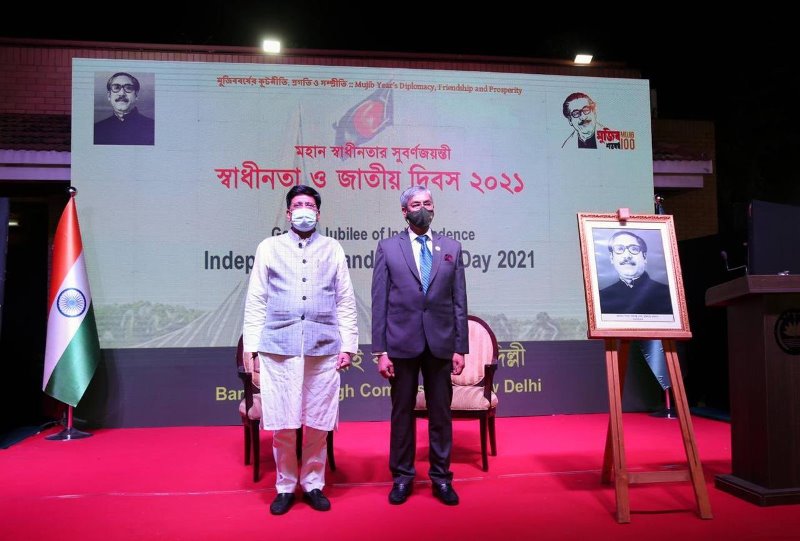 twitter.com/PiyushGoyal
The first priority of India's Look East policy is Bangladesh: India's Railway Minister
Dhaka, April 2: India's Minister of Railways, Commerce and Industry Piyush Goyal has said that Bangladesh will be the first priority of India's 'Look East Policy' as a loyal friend, neighbor and ally. Elaborating on India-Bangladesh relations over the past few years, he said India expects an overall partnership with Bangladesh as the largest trading partner in South Asia.
He said relations between the two countries were "extremely dynamic, vibrant and strong". Because this relationship is established on the basis of history and cultural ties and contact with the people of both countries.
The Indian minister was speaking as the chief guest at a reception organized by the Bangladesh High Commission in New Delhi on the occasion of Bangladesh's Independence and National Day on Wednesday evening.
Bangladesh High Commissioner to India Muhammad Imran welcomed the distinguished guests and delivered a welcome address.
Diplomats, participants in Bangladesh's war of independence, local dignitaries and journalists were present.
Praising Bangladesh's performance in the economic sector and its transformation into a middle-income country, Piyush Goyal said it was made possible by the indomitable support for democracy, the hard work of the people and the visionary leadership of Prime Minister Sheikh Hasina.
He further said that the progress of Bangladesh in the 50 years of independence is very impressive, though 50 years is not a long time to achieve the progress of a nation. Because in 1947 and during the war of liberation in 1971, the country has faced two instability.
Expressing his commitment to work with India, a trusted friend of the two countries for further progress, Piyush hoped that Bangladesh and India would be able to celebrate their 100 years of diplomatic relations as developed countries.
He paid homage to Father of the Nation Bangabandhu Sheikh Mujibur Rahman for his lifelong struggle for an independent and sovereign state free from hunger and poverty and for his love and sympathy for the people of the country.
Highlighting Bangladesh's economic progress, High Commissioner Imran said the country has become a role model in the world in the fight against poverty, women's empowerment and disaster management.
The High Commissioner of Bangladesh paid homage to the Indian soldiers killed during the Bangladesh War of Independence in 1971. In this context, he said, Bangladesh will build a memorial for Indian troops at Ashuganj near Dhaka.