South Asia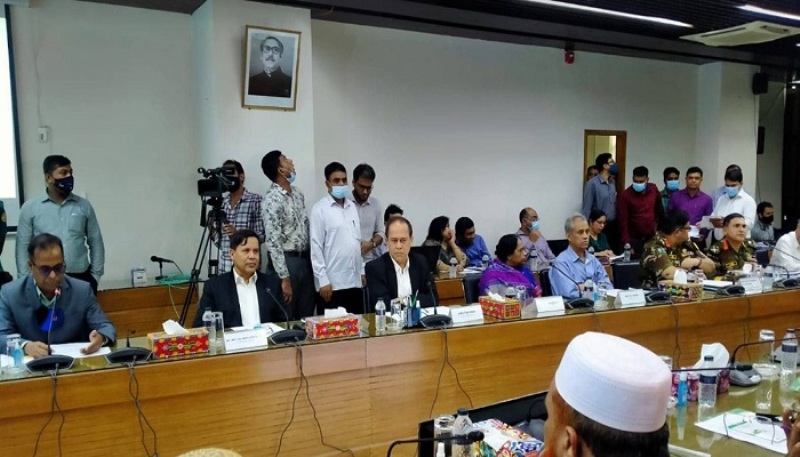 Collected
The problem would have been solved if Awami League-BNP sat at one table: CEC
Dhaka, July 19: Chief Election Commissioner (CEC) Kazi Habibul Awal has urged ruling Awami League and opposition BNP to sit at one table to solve the political crisis. He thinks that if these two parties sit at the same table, the problem would be solved.
He made this comment while sitting in a dialogue with the Bangladesh Sanskritik Muktijot at the election building on Monday (July 18). A delegation of 11 members participated in the dialogue under the leadership of party organization chief Abu Lais Munna. Apart from this, senior officials of EC including Election Commissioners also participated in it.
Kazi Habibul Awal said, "I think if the ruling party had sat down and had 5-7 meetings, then it would have been solved. Both the parties are meeting on different platforms, they are not having any meeting together. But, in our perception and limited knowledge, if there is any problem in our family, we sit for resolution, counselors are called. It is in vogue. You have to sit and meet. So far, we have not seen that the respected leaders of Awami League and BNP are sitting together. It would have been much better if they had discussed it at the table and there would have been a solution."
CEC said, 'We have taken a look at the proposal that was for us. We will do our duty. We will also try to maintain peace and order in the polling station, so that the polling station is not taken over by anyone. You will also try. The election commission has only one job, to give the voter an opportunity to vote. The EC has to confirm this. I want your cooperation for that."
He said, "There is a mentality now that we have to win no matter what. But, you have to accept defeat. There was such a big election in India. The Congress party was defeated there. I did not hear anyone from the Congress say that the election did not go well. We were not allowed to vote. It is not easy to blame the Election Commission in India. We could not build such a tradition here."
The Election Commission (EC) has been holding a dialogue with the registered political parties since Sunday (July 17) ahead of the national elections. This dialogue will continue till July 31. 10 representatives from each party can participate in this dialogue.