South Asia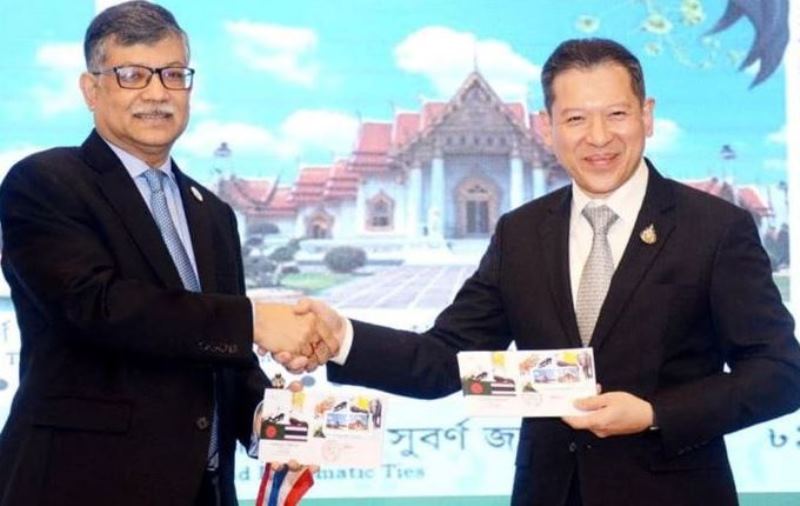 Photo: Collected
Trilateral highway: India-Thailand ready to take Bangladesh, waiting for Myanmar's decision
Dhaka, March 15: Bangladesh wants to join India-Myanmar-Thailand trilateral highway to increase connectivity with South and Southeast Asia. India-Thailand has no objection to Bangladesh joining the Trilateral Highway. However, it remains to be seen how Myanmar handles the issue, said Foreign Secretary Masood Bin Momen.
The third Foreign Office Consultation meeting at the Foreign Secretary level was held in Dhaka on Tuesday. After the meeting, the foreign secretary said these things in response to a question from the journalists.
He said that in the discussion on connectivity, there was the issue of joining the trilateral highway. We have expressed our interest. We want to join the tripartite road. We have already talked to India, we have talked to Thailand. Their statement - they have no problem if we want to join. But the question is, how will Myanmar react to it?
Air and maritime connectivity were discussed in the meeting, Masood Bin Momen said, apart from connecting the trilateral highway, air and maritime connectivity were also discussed. At present 35 flights are being operated per week to Dhaka-Bank. More flights will be launched in the near future if there is more demand.
The Permanent Secretary of the Ministry of Foreign Affairs of the country, Sarun Charoensuwan, led the FOC for Bangkok.
Referring to Bangladesh as our good friend, the Permanent Secretary of Thailand said, we can help each other. In the future, Bangladesh is going to transition from LDC. We have the potential to work together in many areas. We can support each other on various issues.
Secretary Sarun said, we are interested to continue working with Bangladesh. Here's how to increase investment, increase trade; A large business delegation of ours is discussing it. We want to hold bilateral meetings regularly.
Stating that there was a fruitful discussion in the meeting, the Foreign Secretary of Bangladesh said that we discussed bilateral relations. We see many possibilities to work with Thailand. Our current trade volume with the country is 1 billion dollars. It can easily be doubled.
Masood bin Momen also said that several memorandums of understanding with Thailand are in the pipeline.
The foreign secretary also said that Thailand is going to host the BIMSTEC conference very soon. Our Prime Minister has already been invited to the conference. We hope that Thailand will successfully complete the BIMSTEC conference.