South Asia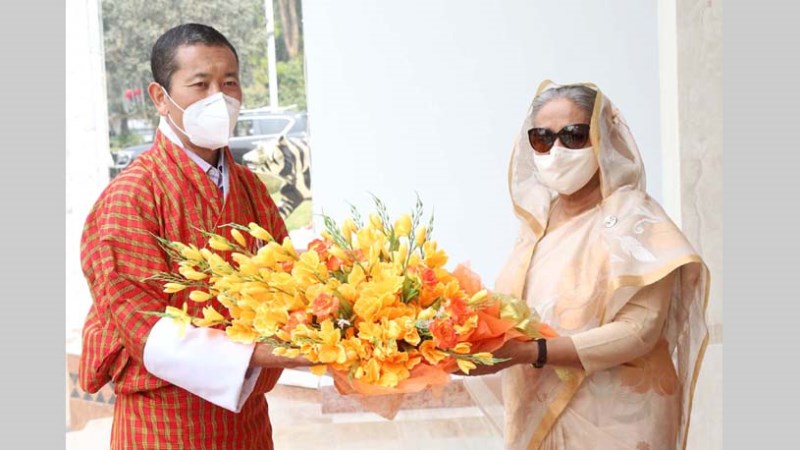 PID
Two person from Bhutanese Prime Minister's Dhaka contingent test positive for coronavirus
Dhaka, April 3: Two members of the Royal Academy of Performing Arts (RAPA) who came with Bhutanese Prime Minister Dr. Lotay Tshering during his recent visit to Bangladesh have contracted coronavirus. They are being treated at a hospital in Dhaka, Bhutan's national daily Kuensel reported on Thursday (April 1).
According to the report, a 22-member RAPA delegation came to Dhaka to celebrate the golden jubilee of Bangladesh's independence. They come as a cultural group with the Prime Minister of Bhutan. Two of them have been positive. They are now on their way to recovery from Corona. One of the two is a musician and the other is a dancer.
Citing sources, the report said that a member of the Bhutanese cultural group was suffering from fever and headache at the venue during a party performance in Dhaka on March 24. After staying in Dhaka for a week, the artists tested the corona before returning to Bhutan.
Then the musician's RT-PCR test did not come positive. After this incident, the return of the rest of the RAPA members, including the affected artist, was postponed at the scheduled time.
However, Bhutan's Prime Minister Lotte Shering returned home on March 25 with the rest of the delegation. All of them were tested for corona in Bhutan on Thursday.
The report further said that out of the remaining 21 RAPA members in Bangladesh, another female dancer, Corona, tested positive. However, 20 people became negative. The 20 returned to Bhutan on March 28 on a special Druk Air flight. However, they are in a 21-day quarantine there.
According to sources, the two are currently undergoing treatment at Sheikh Russell Hospital in Dhaka. As official guests, the Prime Minister's Office and the Ministry of Foreign Affairs are keeping an eye on them. The Bhutanese embassy is also in regular contact with them.
The Prime Minister of Bhutan Dr. Lotay Tshering arrived in Dhaka on 23 March. On that day, he was received at Shahjalal International Airport by Prime Minister Sheikh Hasina.