South Asia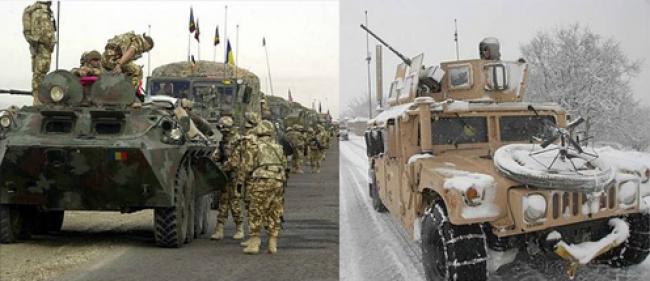 UN condemns deadly attacks in eastern Afghanistan
New York, Jun 4: The United Nations strongly condemned the two deadly attacks which took place Monday in eastern Afghanistan that left at least 19 people dead, including a dozen children.
The attacks demonstrate once again that anti-Government elements "knowingly target areas frequented by civilians," said a news release issued by the UN Assistance Mission in Afghanistan (UNAMA), which noted that conflict-related violence has killed 125 Afghan civilians and injured 287 in the past two weeks.
"These attacks resulted in a high number of civilian casualties, with minimal impact on their purported military targets. Any such violence is unacceptable, but especially when it involves civilians and even more so when it involves children," said the Secretary-General's Special Representative and head of UNAMA, Ján Kubiš.

"Any attacks which deliberately take place near a school can only be condemned for the heinous attacks that they are," he added.

In the first attack, according to initial reports, a suicide bomber riding a motorcycle detonated his explosives as a convoy of the International Security Assistance Force (ISAF) was passing a nearby boys' high school in Gardez, the capital of Paktya province.

The explosion killed 10 boys and injured at least 15 other civilians, including schoolchildren. Two ISAF soldiers and an Afghan police officer were also killed in the blast.

In the city of Mihtarlam, the capital of Laghman province, an improvised explosive device was detonated on a roadside, reportedly killing seven members of one family, including four women and two children. The family was said to be returning home in a truck after collecting firewood.

"UNAMA extends its condolences to the families of all of those killed in the attacks and wishes a speedy recovery for the injured," it stated.

"The use of suicide attacks and improvised explosive devices against civilians must stop," the Mission stressed, noting that the indiscriminate use of such attacks is in contravention of humanitarian law and may amount to war crimes.

The Mission pointed out that the high civilian death toll in the past two weeks represents a 24 per cent increase in total civilian casualties from the same period in 2012. Anti-Government elements were responsible for 84 per cent of all civilian casualties during the past two weeks, it added.