South Asia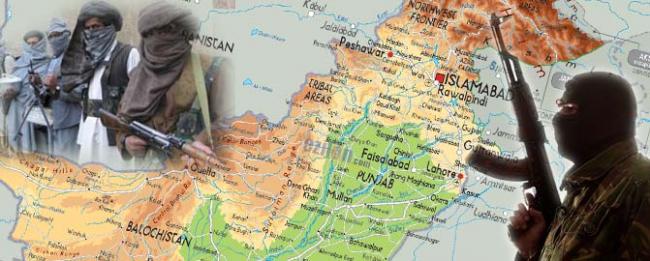 UN to give special focus on terrorism in Pakistan
New York, Jan 4: United Nations peacekeeping and tackling terrorism, issues which are particularly relevant for Pakistan, as well as for the wider international community, will feature prominently in the work of the Security Council in January, the 15-member body's president said Thursday.
Ambassador Masood Khan of Pakistan, which holds the rotating presidency of the Council for this month, told a news conference at UN Headquarters that his delegation will convene a ministerial-level open debate on a comprehensive approach to counter terrorism on Jan 15.
"This will give an opportunity to Council members and the general membership to have a holistic view of the continuing threats and challenges posed by international terrorism, and the best ways of formulating and implementing a coherent and comprehensive response to this menace," he stated.
The meeting, which will be chaired by Pakistani Foreign Minister Hina Rabbani Khar, is expected to draw participation at the ministerial level and feature a briefing from Secretary-General Ban Ki-moon.
Pakistan is no stranger to terrorism, having fallen victim to the scourge on numerous occasions. Earlier this week, Ban said he was appalled by the "escalating terrorist violence" in Pakistan and called for those responsible to be held accountable.
Recent incidents include the bombing of three buses carrying pilgrims on Sunday, the killing of 21 members of a Government-backed tribal police force last week and a deadly attack at a political rally on Dec 22.
The Pakistani delegation has also planned an open debate on UN peacekeeping for Jan 21. The country is one of the leading contributors of troops, police and civilian personnel to UN peace operations, ever since the first Pakistani peacekeeper served in the Congo 52 years ago.
Pakistanis are currently involved in some of the UN's most dangerous operations, with large contingents in the Democratic Republic of the Congo (DRC), Sudan, Côte d'Ivoire and Liberia.
"As a leading and a consistent contributor of personnel to UN peacekeeping operations over the decades, Pakistan has a vital interest in the continued effectiveness and success of UN peacekeeping," said Amb. Khan.
"There are significant challenges and equally promising opportunities in this area," he added. "We believe that the Council debate will be a contribution to our collective efforts to make peacekeeping work even more effectively."
The increasing nexus and interlinkages between peacekeeping and peacebuilding have characterized UN success in this area in recent years, Amb. Khan noted.
"We have proposed to focus on this nexus and on how making it more effective in the context of multidimensional peacekeeping missions, which play a key role in promoting the objective of durable peace and stability."
The UN Secretary-General will brief the Council during the peacekeeping debate, which is expected to result in the adoption of a draft resolution on the issue. In conjunction with the debate, Pakistan is also organizing a photo exhibit on its contribution to UN peacekeeping.
The Council will also focus on a number of issues this month that are part of its regular agenda, including developments in the Central African Republic, the Middle East, Sudan and South Sudan, and Darfur, among others.