South Asia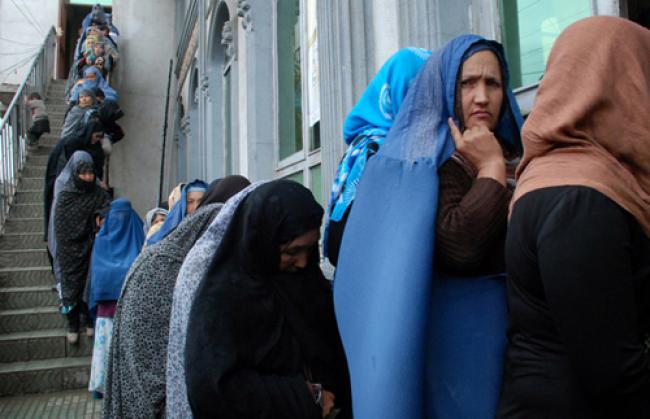 UN urges Afghan women to engage in political process
New York, Apr 22 (IBNS): With the results still being counted from Afghanistan's recent presidential election, the top United Nations official in the country on Monday urged women to remain meaningfully engaged in the political process and improve political life there.
Speaking after a meeting with female parliamentarians in the capital Kabul, Jan Kubiš, who is also head of the UN Assistance Mission in the country (UNAMA), congratulated Afghan women on their participation in the elections – as voters, electoral workers, observers and candidates.
"Women's participation in national decision-making not only strengthens the representative nature of government institutions but is central to improved development and economic indicators," said Kubiš.
He also urged voters to keep candidates to the "significant pledges" they made on women-related issues during their campaigns. These include promises to increase women's participation in their administrations, improve economic empowerment and work place participation, as well as to combat violence and discrimination against women and girls.
"I encourage women to remind candidates of the commitments they made during their campaigns to improve respect for women's rights." said Kubiš. "Women have performed a critical role in the electoral process reinforcing their expectations that women will be included in shaping the next government."
The Independent Election Commission (IEC) is expected to announce the full preliminary results later this month.
Following that, the Independent Electoral Complaints Commission (IECC) will adjudicate complaints regarding the preliminary results. Only after the adjudication of these complaints is completed will the IEC announce the final results, scheduled to take place on
14 May
, according to information UNAMA had earlier provided.
Women in line to vote during the 5 April 2014 elections in Afghanistan. Photo: UNAMA/Zachary Golestani