South Asia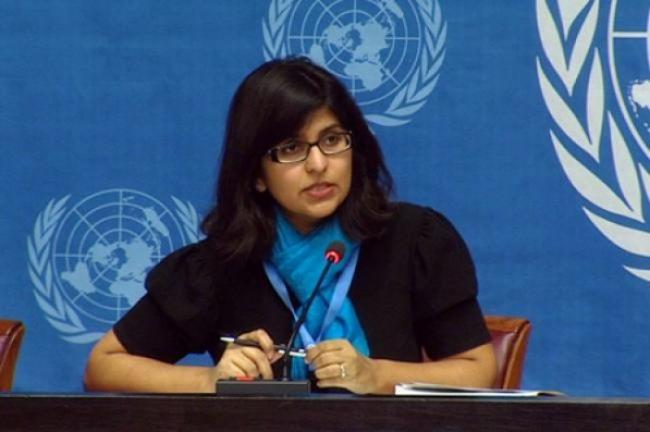 UN urges Maldives to repeal regulation on death penalty
New York, Apr 30 : The United Nations human rights office on Tuesday voiced deep concern about a new regulation in the Maldives that effectively overturns a 60-year moratorium on the use of capital punishment in the country and allows for children as young as seven to be sentenced to death for certain crimes.
"We urge the Government to retain its moratorium on the use of the death penalty in all circumstances, particularly in cases that involve juvenile offenders and to work towards abolishing the practice altogether," said Ravina Shamdasani, spokesperson for the Office of the High Commissioner for Human Rights (OHCHR).
"We equally encourage the Government to repeal the new regulations and other provisions that provide for the death penalty," she told reporters in Geneva.
Adopted on 27 April, the new regulation provides for the use of the death penalty for the offence of intentional murder, including when committed by individuals under the age of 18. The age of criminal responsibility in the Maldives is 10, but for haddoffences, children as young as 7 years old can be held responsible. Haddoffences include theft, fornication, adultery, consumption of alcohol, and apostasy.
Shamdasani noted that the new regulation means that children as young as 7 can now be sentenced to death.
"According to the new regulation, minors convicted of intentional murder shall be executed once they turn 18. Similar provisions in the recently ratified Penal Code, allowing for the application of the death penalty for crimes committed when belowthe age of 18, are also deeply regrettable," she said.
Under international law, those who are charged and convicted for offences they have committed while they were under 18 years of age should not be sentenced to death or life imprisonment without possibility of release, the spokesperson added.
Further, international human rights treaties, particularly the Convention on the Rights of the Child and the International Covenant on Civil and Political Rights, which Maldives has ratified, impose an absolute ban on the death sentence against persons below the age of 18 at the time when the offence was committed.
OHCHR spokesperson Ravina Shamdasani. Photo: UN Multimedia