South Asia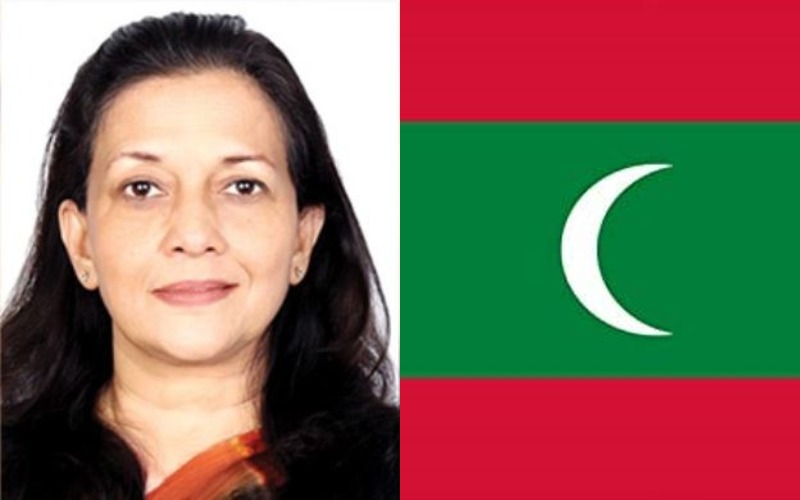 Collected
WHO Representative in the Maldives is Bangladesh's Dr. Nazneen
Male, May 4: Dr. Nazneen Anwar, a health expert from Bangladesh, has been appointed as the representative of the World Health Organization (WHO) in Maldives. On April 8, the WHO nominated her for the post. She presented her official identity card to Maldivian Foreign Minister Abdullah Shahid on April 18.
Dr. Nazneen is the first Bangladeshi woman to receive this position from the World Health Organization.
In addition to her Master's degree in Public Health and Certificate of Appreciation from Harvard University, Dr. Nazneen Anwar has more than 35 years of experience in public health.
Professional experiences include mental health, health policy, planning and capacity building, non-communicable diseases, nutrition, vaccine preventable diseases, disability prevention, health research and development, etc.
She has worked successfully with the WHO Regional Office in Southeast Asia, the WHO Country Office in Bangladesh, and the Ministry of Health in Bangladesh.
She is credited with facilitating the development and implementation of various innovative approaches aimed at strengthening the mental health care system and capacity across the region through the development of partnerships and pooling of resources. She has a successful track record in strengthening mental health and substance use policies, plans, programs and legislative structures.
Born into an aristocratic Muslim family in Chittagong, Dr. Nazneen Anwar's father, the late Mahbub Alam Anwar, was the founding president of the Agrabad Chamber (now FICCI, Foreign Investment Chamber of Commerce and Industries). Dr. Nazneen, a mother of two sons and a daughter, was a student of St. Scholastica High School, Chittagong College and Chittagong Medical College in Chittagong.