South Asia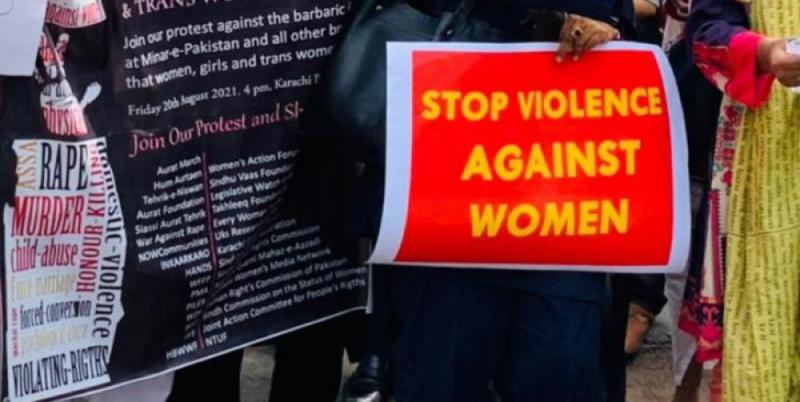 Twitter/PRSF - Karachi
Women do not get justice in Pakistan
Islamabad, June 3: In 2016, Qandeel Baloch, a Pakistani social media star, fell prey to honour killing by his brother Muhammad Wasim. Wasim was sentenced to life imprisonment in 2019. However, he was released this February due to flaws in the law.
Wasim had said that it was essential to kill his sister as she had brought shame to the family by uploading a dance video of herself, wearing a short skirt, on social media.
Following the murder, the government made some changes to the Honor Killing Act.
For example, the family of a murder victim cannot forgive their relatives. Besides, the issue cannot be resolved with blood money outside the court, etc.
But after being sentenced to life in prison, Wasim's lawyers were able to use loopholes in the law to prove that changes to the law would not apply to him. That is why, when Wasim's mother forgave him, he was released this February.
The case of Qandeel Baloch proves that the justice system in Pakistan is such that men can get away with killing and raping women.
Rights activist Naib Gohar Jan told AFP that from the beginning of the crime against women in Pakistan, going to the police to prosecute, then the judicial process - everything is arranged in such a way that justice remains elusive.
Honor Killing's verdicts are changing due to the presence of patriarchal attitudes in the judiciary and the lack of adequate female lawyers and judges, lawyers and activists say.
The number of female judges in Pakistan's courts is less than one-fifth that of men.
In rural Pakistan, women victims usually do not have access to justice, because in most cases the local elders (always male) arbitrate. They usually see violence against women as a way to protect their dignity. Many people support this process because of the speedy trial, but there is usually no opportunity to appeal.
Khadija Siddiqui was stabbed 23 times and left to die by her ex-boyfriend.
The friend was later charged with attempted murder, but on appeal he was released. He was later convicted again, but was later released on bail, citing good behavior
The lawyer said that an attempt was made to prove him guilty in Siddiqui's case.
Blaming the victim is a common occurrence in Pakistan.
Former Prime Minister Imran Khan has often blamed girls for wearing too little clothing as a reason for violence against women.
In 2020, a state police chief reprimanded a gang-raped woman for driving out without a male partner at night.
Noor Mukadam, the daughter of a former ambassador, was abducted and killed by her boyfriend last year. He was sentenced to death in February, eight months after his arrest.
The verdict came in such a short time due to the activities of Mukadam's friends on social media and the acquaintance of Mukadam and his boyfriend. However, while the verdict in the Mukadam murder case was being read, the trial of others killed before Mukadam's murder, has not started yet.