Sports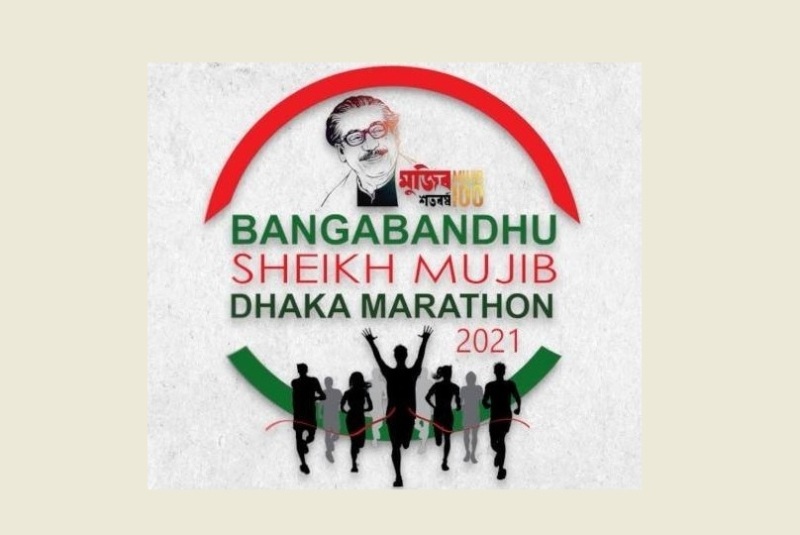 Collected
200 athletes will run in Bangabandhu Dhaka Marathon
Dhaka, January 9: On the occasion of the birth centenary of Father of the Nation Bangabandhu Sheikh Mujibur Rahman, a marathon race will take place in the capital on January 10. A total of 200 local and foreign runners will be taking part in it.
A press conference and introductory meeting on the subject was held on Friday (January 8) at the Hotel Regency in the capital. The program was conducted by Brigadier General AKM Aminul Haque, Director, IT Directorate.
A total of 37 foreign runners from France, Kenya, Ethiopia, Bahrain, Belarus, Ukraine, Morocco, India, Maldives, Nepal and Pakistan will take part in the Bangabandhu Sheikh Mujib Dhaka Marathon.
In the full marathon, the male and female foreign elite category champion will get USD 15,000, runner-up USD 10,000, second runner-up USD 5,000, fourth USD 4,000, fifth USD 3,000, sixth USD 2,000 and seventh place winner will get USD 1,000.
The men's and women's champions of Bangladesh and SAARC countries will get TK 5 lakh, runner-up TK 4 lakh, second runner-up Tk 3 lakh, fourth place winner Tk 2 lakh and fifth place winner Tk 1 lakh.
On the other hand, in the men's and women's half marathon, the foreign elite division champion will get 2,750 US dollars, the runner-up 1,500 dollars and the third place runner will get 750 US dollars. Among the local participants, the champion will get Tk 2.5 lakh, runner-up Tk 2 lakh, third Tk 1.5 lakh and the fourth and fifth place winners will get Tk 10,000 each
The marathon in full and half categories will start from the Army Stadium in the capital and end in Hatirjheel on January 10. The length of the full marathon will be 42.195 km and the length of the half marathon will be 21.397 km. The route of the marathon will be Bangladesh Army Stadium-Kakli Rail Crossing-Kamal Atartuk Avenue-Gulshan 2-Gulshan 1-Police Plaza-Hatirjheel (complete Hatirjheel will end with five rounds).
100 people will take part in the full marathon which started at 6:30 am. On the other hand, the half marathon will start at 6:45 am on the same day with the participation of the same number of runners. All the participants have to take part in the marathon by showing the Corona Negative Certificate. Among the participating foreign athletes, 31 will take part in the full marathon and 6 in the half marathon.