Sports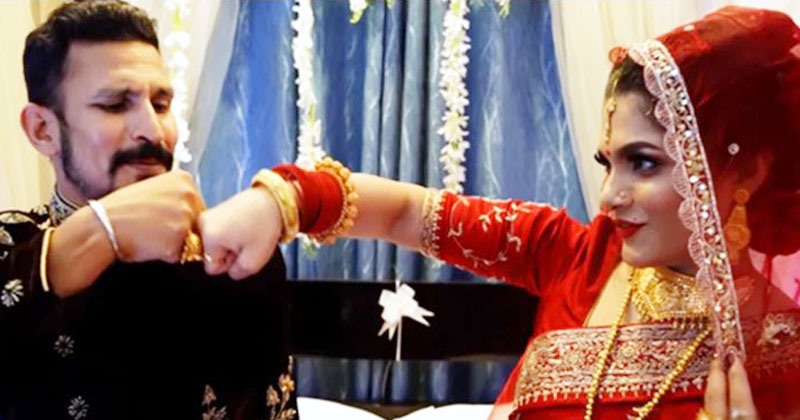 Collected
Adultery case filed against cricket Nasir Hossain, wife Tamima
Dhaka, February 24: A case has been filed against Bangladeshi cricketer Nasir Hossain and his new wife Tamima Sultana, by the latter's ex-husband who alleged that the athlete married her without divorcing her first husband
Tamima's ex-husband Rakib Hasan filed the case in the court of Dhaka Metropolitan Magistrate Mohammad Jasim on Wednesday. The plaintiff in the case himself has confirmed the matter.
Meanwhile, the court has accepted the statement of the plaintiff. Will give the order to take the case later.
According to the chargesheet of the case, on February 26, 2011, the plaintiff (Rakib Hasan) got married to the No. 1 accused Tamima Sultana in accordance with Islamic law. After marriage, they have been living as husband and wife. They have a daughter named Toba Hasan. Whose current age is 8 years.
According to case sources, Tamima is a cabin crew by profession. She is working for Saudi Airlines.
She went to Saudi Arabia on March 10, 2020 due to her job. Following the lockdown due to the coronavirus pandemic, she stayed there. At that time, she used to communicate with Rakib through phone and social media.
The case said, "Pictures of the alleged marriage of the second accused (cricketer Nasir) with Tamima on February 24 this year spread through social media. Later it came to the notice of the plaintiff. The plaintiff was shocked to see such pictures. He later confirmed the incident to reporters.
Apart from this, the yellow ceremony and post-wedding reception was completed on 18 and 20 February respectively. Which has already been published in various news.
The lawsuit further alleges that Tamima tied the knot with Nasir while her marriage with the plaintiff was ongoing. Nasir called the plaintiff and told him that he was aware of the whole matter and that he had Tamima with him. It is completely illegal under religious and state law to marry while the previous marriage is ongoing. Nasir has established a physical relationship with the accused through an illicit marriage, which is the worst kind of adultery.'
The complaint further stated, 'The plaintiff and his infant daughter have been severely traumatized by such immoral and illicit relations of the accused. The plaintiff has been severely defamed in such activities of the accused which is an irreparable loss for the plaintiff.