Sports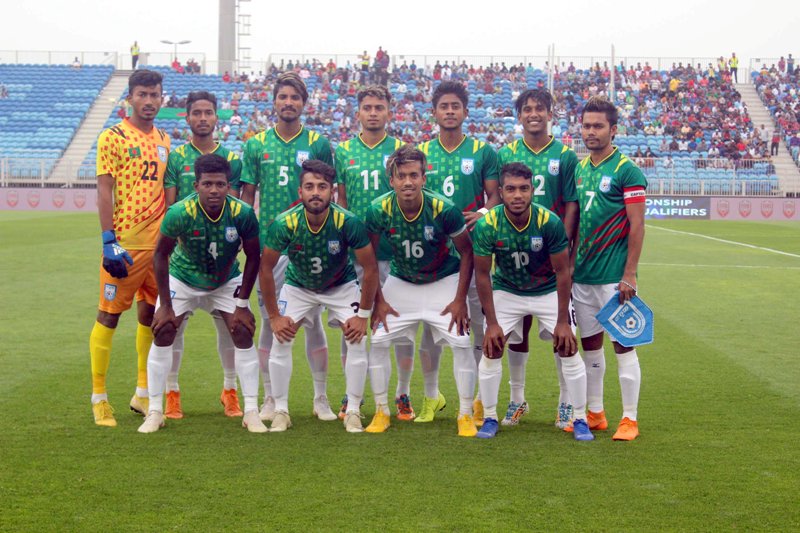 http://bff.com.bd/
AFC U-23 Asian Cup qualifiers: Bangladesh in tough group
Dhaka, May 26: The AFC U-23 Asian Cup qualifiers will be held from September 4 to 12. Bangladesh is also playing in this qualifier. The draw took place in AFC's headquarters in Malaysia on Thursday. Bangladesh is in Group H. Apart from Bangladesh, there are Thailand, Malaysia and the Philippines.
The 43 Asian countries will be divided into 11 groups. The best and runners-up teams of the group will play in the main stage. The main event will be held from April 15 to May 3, 2024. Bangladesh is in a slightly easier group than last time. In last year's qualifiers, Kuwait and Saudi Arabia were in the group of red and green representatives.
After losing 1-0 to Kuwait, the team lost 3-0 to Saudi Arabia. Bangladesh were knocked out as the bottom dwellers after two consecutive defeats.
Cambodia, Lebanon and Mongolia are in Group J along with defending champions Saudi Arabia. India and Maldives will play UAE and China in Group G. Qatar will play directly in the main stage as hosts. A total of 16 teams, including the top 11 teams and the top 4 runners-up, will get tickets to the final round. The competition will also be considered as a qualifier for the football event of the 2024 Paris Olympics. The top three teams will get tickets to the Olympics.